Many benefits happen after the construction phase is complete so tracking needs to take place over the whole project lifecycle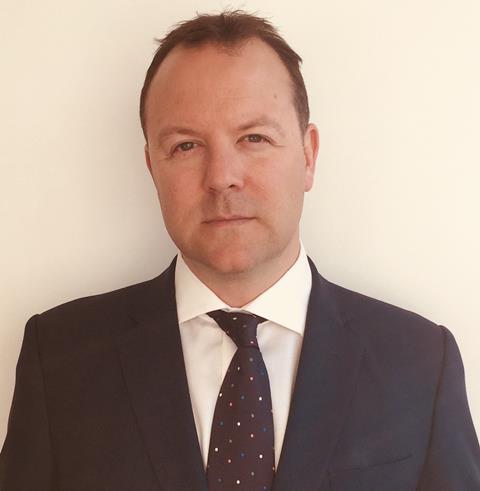 Until relatively recently, when an organisation embarked on procuring an infrastructure project, it would evaluate bids based largely on cost, time and related quality factors. That is now evolving at speed. With corporate social responsibility (CSR) increasingly dominating both government and corporate agendas, project teams must now measure – and prepare to be judged – on a whole new range of KPIs and deliverables.
So, how are infrastructure organisations and project teams measuring a growing and complex range of variables, monitoring the impact of their actions on those variables, and presenting their findings in a way that is meaningful for both internal and external stakeholders?
The UK government's recently released Construction Playbook mandates that a minimum weighting of 10% of the total score for social value should now be applied in the procurement to ensure that it will be a differentiating factor in bid evaluation – and a higher weighting can be applied if justified. It also states that contracting authorities should require that solutions put forward by potential suppliers are accompanied by a whole life carbon assessment.
The government's playbook reflects a wider shift in priorities, not just of industry and government, but of our society as a whole. In order to win contracts, companies must now know how to measure and communicate their impact in a way that demonstrates a serious commitment to this new set of values.
What's more, this is not restricted to the bidding process, but is also key to building and retaining long-term brand equity and public trust. According to research, 70% of people say trusting a brand is more important today than in the past – a shared belief among age groups, gender and income – while 71% say that a company's impact on society makes being able to trust it more important than ever.
Not only do we need to demonstrate that we are meeting social, environmental and other objectives, but we also need to communicate this information
This presents the industry with a challenge. Not only do we need to demonstrate that we are meeting social, environmental and other objectives, but we also need to communicate this information in a way that resonates with a whole range of stakeholders who might sit outside of the industry.
The project management office (PMO) will typically have systems to measure cost and time across a project lifecycle, so that stakeholders can see whether it's on track, maintain control and to predict the project outcome.
This is, in itself, a complex task, but tracking and measuring a much broader set of metrics only multiplies that complexity. As the PMO is the steward of social value across the programme, it must also track social value metrics, how much carbon is produced, for example, and the social good a project will generate — the jobs it will create, the business it will bring to the local economy and other benefits.
To complicate things even further, many social benefits created by an infrastructure project happen after the construction phase is completed. The PMO must therefore be able to track value across the project lifecycle and enable a mechanism for those benefits to be measured by the operator throughout the life of the asset.
Industry-leading PMOs rely on data and technology. Consistency in the approach and use of systems across a programme is critical to ensuring that the PMO can provide visibility of performance and control. But integrated project control systems are typically configured to control schedule, cost, risk and change, with analytics and reporting focusing on those functions. The PMO must therefore now use a broader dataset, so that social value metrics are also visible and can be controlled.
Digital twins are a great example of technology being used to bring about a range of benefits, not just in relation to design coordination and buildability, but also, for example, to model the carbon performance of buildings. This provides more certainty as it is proven through the virtual model. The understanding of carbon performance during construction and during the life of the asset means it can be profiled and performance measured, alongside other traditional metrics.
A key challenge is how PMOs can automate the measurement of key social value metrics. It is common for the process of measurement to be a manual task, orchestrated by the PMO, which can be laborious and expensive. We have developed technology that simplifies the collection of this data and enables it to be seamlessly presented alongside the traditional PMO dashboard reporting and analysis.
This visibility of social value impact across a programme can lead to improved outcomes for infrastructure organisations and industry partners. It enables the programme team to address issues early, before there is any impact on programme success, and it can be shared with third party stakeholders to demonstrate the commitment to delivering on corporate social responsibility goals.
Kingsley Thomas is a director at Faithful+Gould