Labour has set off on its pre-election marathon. What should we make of Keir Starmer's plans and how is policy likely to evolve? Simon Rawlinson of Arcadis reviews his proposals for the economy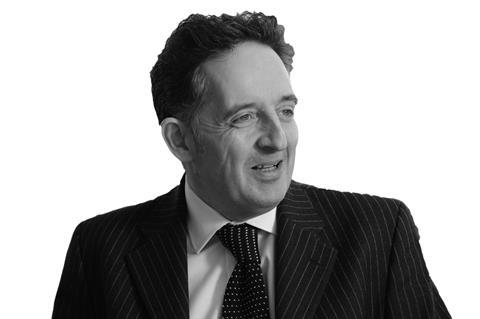 Sir Keir Starmer has launched his long-awaited election campaign with a five-point plan, the "national missions". Now, I like a five-point plan and use them all the time in my work. Five-point plans are easy to communicate and succeed by presenting a tight definition of a problem and its potential solution.
This five-point plan neatly asserts that the country needs and deserves a change in leadership. No one wants to be part of a "low wage, high tax doom-loop".
The national missions help to project the message that Labour has become a serious and business-like proposition, building on Starmer's purge of the far left and the party's careful courting of the business community. The breadth and ambition of this campaign will go a long way to inspiring the electorate, creating a momentum for change.
Whether Starmer's vision is deliverable is another question, and one that will be tested again and again over the next couple of years.
>> Also read: Starmer pledges planning reform as industry predicts collapse in housebuilding
The publication of the first of the five missions, on the economy, at the end of last month has provided the next level of detail – not only in terms of how success will be defined and measured, but also what levers can be pulled to increase growth and deliver other changes. It is another five-point plan – a consistent approach that I assume will progressively build the detail as the election gets nearer.
The levers here range from institutions like the OBR that provide confidence and stability to a new national wealth fund to invest in future industries. While there is no room for a renationalisation pledge, Labour clearly has a vision for a more muscular approach to the economy in comparison with the Tories, with a modern industrial strategy, a beefed-up British business bank and a national energy champion, Great British Energy.
This is a clear departure from current practice, because although the Conservative government loves to produce plans and strategies, it prefers to allow the market to do most of the heavy lifting. To illustrate this vital point of difference, the contract for difference (CfD) commercial model for offshore wind has been far more successful in driving the UK's decarbonisation than the development of Building Regulations, where Part L remained unchanged between 2013 and 2023.
Dirigisme has broken out across the globe as countries struggle to reposition themselves in a post-covid world. Unusually the US rather than the EU is currently taking the lead, choosing to use the rules associated with subsidy schemes to direct business behaviours.
Chip-makers who receive support, for example, will be barred from expanding in China for 10 years. Given that the UK is unlikely to have the deep pockets needed for a competitive state aid scheme, an interventionist Labour party will need to be more hands on. This is where the appealing clarity of the five-point plan risks coming unstuck against the twin challenges of time and complexity.
Should Labour win, their ability to demonstrate tangible change by 2030 will be vital. However, the re-engineering will be complex and need time to bed in
To give Labour credit, the leadership knows that they need at least two terms to engineer significant change. Prime minister Rishi Sunak has less than two years to make his case, which explains why his targets are deliberately simple and mostly within reach.
Should Labour win, their ability to demonstrate tangible change by 2030 will be vital. However, the re-engineering will be complex and will need time to bed in.
A fresh reminder of the complexity of policy can be found in Mission Zero, the recently published Skidmore review. Even though there has been no shortage of strategy development over the past three years, Chris Skidmore's review has 129 recommendations of which 25 must be enacted by 2025 alone. Even progress against the 25 priority issues could be hamstrung by the recent reorganisation of the Department for Business, Energy and Industrial Strategy.
Big institutions, like the proposed Great British Energy, also take time to establish, requiring legislation, organisational development and even the creation of an identity and a home. Progress to date on the UK Infrastructure Bank (UKIB) is a helpful example as it is closely aligned to the national missions.
The UKIB was originally proposed in November 2020 and formally opened its offices in Leeds last month. It has £22bn of capital to deploy and, so far, about £310m has been committed. The bank's implementation is on programme and the pace of lending will get much faster. It is set up for success, but it is unclear how much impact this success will have on the narrative of the next election.
>> Also read: Sunak and Starmer should both be happy to embrace the squeezed middle
Labour is right to focus on short-term targets that can be measured to demonstrate progress. It is also right to set its ambitious agenda for renewal. However, it needs to be careful not to conflate the two.
Rather like Skidmore, Labour could potentially benefit from a "30 for 2030" approach – short-term actions that create a sense of progress, recognising that the heavy lifting will take time.
There was another, less inspirational five-point plan published last month by the Department for Levelling Up, Housing and Communities (DLUHC) that illustrates this point perfectly. The action plan for reforms to the planning process outlines long awaited changes to the nationally significant infrastructure projects (NSIP) planning process.
Labour now needs to ensure that it has enough wiggle room to negotiate the gulf between rhetoric and reality

The NSIP, originally established by a Labour government in 2008, is a success but has creaked under the strain as more complex and more contentious projects have been brought forward. Average timespans have stretched out to over four years and consents have now been successfully challenged in the courts.
The DLUCH's five-point plan is summarised as "better, faster, greener, fairer and more resilient", which sounds very inspiring. In practice, the proposed reforms, which have been in development since November 2020, are detailed, complex and inter-dependent. Despite the urgent need for a faster and more certain planning system, there is no magic bullet.
On the campaign trail, the overwhelming priority is to set clear messages that connect with aspiration and inspire hope. Labour has made a good start with its five-point plan. The party now needs to ensure that it has enough wiggle room to negotiate the gulf between rhetoric and reality, otherwise they may find themselves struggling to deliver mission impossible.
Simon Rawlinson is a partner at Arcadis and a member of the Construction Leadership Council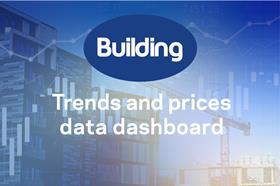 Your one-stop-shop for the all the latest price changes and trends in the building materials, energy, housing and construction labour markets.
Building's trends and prices data dashboard pulls together figures from 14 different datasets into easy-to-use line graphs, bar charts and animated visualisations.