John Rowan and Partners' managing partner Steve Gee who stood as a Lib Dem candidate for the Epsom and Ewell constituency on how defeat feels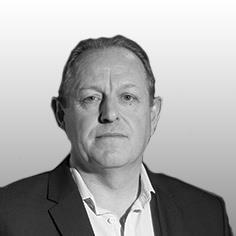 Thursday's election day was a strange experience: the campaign had finished and as a candidate I passed on some encouraging words to all, visited the polling stations and thanked all the people who have been involved in the campaign. With a few hours to go before the close of the polling stations all the polls had remained consistent, our own canvassing was positive and all the reports from our key constituencies were good.
I headed home in the afternoon, changed and waited for the exit poll. My jaw dropped at the results and much like Paddy Ashdown I would have happily agreed to eat my hat, or any item of clothing if it was true.
When I reached the Epsom and Ewell count, we all consoled ourselves that it couldn't possibly be correct. What followed next was the most excruciating and depressing eight hours of my life.
Our count was in the Grandstand at Epsom and with nothing else to do, we sat around with our political opponents, watching as the national results poured in and the exit poll was proved correct. Eventually we got our result at 6:30am, a very predictable large Tory majority for Chris Grayling and we were relegated to fourth place with 5,002 votes (9%), so at least we saved our deposit.
My jaw dropped at the exit poll and like Paddy Ashdown I would have happily agreed to eat my hat, or any item of clothing if it was true
I dashed home with my wife to get my daughter up for school feeling rather numb at the punishment the party had taken. After checking a few messages and emails I loaded up on coffee and headed back out for the local council elections count. These took another five hours finishing at 3pm - a total of over 30 hours without sleep. The local results were just as bad and we lost our six council seats. After grabbing three hours' sleep I then headed out for a curry with friends, a lot of beers and started to put everything back in to perspective.
Since the election night it has been an odd few days. We had a thank you party for our departing MPs and there has been lots of support from the party, including a call from Baroness Bonham Carter asking how I was and offering support. Since the election, the party has already increased by over 5,000 new members. All of a sudden it feels like we are rejuvenated and people are determined to start the fight to rebuild the party. Among the new members there are quite a number locally who left in 2010 and have returned to the party now the coalition is over.
To me it feels like we have lanced a boil and can move on from a campaign built on fear to return to our campaigning roots. After a few depressing days it has been an amazing turn around and as I return to work I already think that I might be doing it all again in 2020!
Steve Gee, managing partner, John Rowan and Partners'