The lawyers in this case raised a number of clever, interesting technical objections. Which were quite rightly dismissed. Let's just stick to the facts, eh?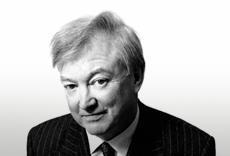 When I read about Newlon Housing Trust falling out with its long-term partnering contractor Willmott Dixon, I muttered a swear word about partnering. I muttered more about the clever procedural objections of Newlon's lawyers during the two adjudications about the contract. I muttered even more about the ingenious arguments run by Newlon when Willmott Dixon went to the High Court to enforce the two adjudication quarrels. Newlon lost every time. I cheered up when Mr Justice Ramsey threw a bucket of cold water on this "is it one dispute or two?" business.
Willmott Dixon won this contract in 2007 for homes, offices, shops, leisure facilities and student accommodation, in a sort of new village at Tottenham Hale, London. The contract is the ACA project partnering form PPC2000. It yells at the parties to be open and transparent and co-operative and love each other. Which, by the by, is not what you do when litigating.
The procedural objection raised in the adjudication and again in front of the judge by Newlon's lawyers is that the adjudication required strict obedience and was not followed. Second, that two disputes had been referred to one adjudicator. Newlon said all this was unlawful and not allowed so the court, they said, could not enforce the adjudicator's award.
I cheered up when Mr Justice Ramsey threw a bucket of cold water on this 'is it one disputes or two?' business
When an adjudication gets under way a referral and supporting documents are served on the adjudicator and the respondent. Willmott Dixon served the documents by post. Some days later Newlon spotted a technical defect, which they pounced on. They had, they said, received the supporting documents but not the referral document telling the story. They argued that if that document is not served on time the whole adjudication is torpedoed.
The adjudicator had got his copy. He pressed on and ordered Newlon to pay £116,000 liquidated and ascertained damages (LADs) deductions and £130,000 for basement works. Meanwhile, Newlon kicked up a fuss about two adjudication references being made on the same day and the same adjudicator being appointed to both. The adjudicator gave all that short shrift. Newlon were peeved and told Willmott Dixon to whistle for the money on the two awards. So Willmott Dixon came to the High Court.
Before going further, let me have a word in the ear of you tactical lawyers. There is a problem with all these clever objections - most don't work. First, they don't chase the adjudicator away. Second, few get past the Technology and Construction Court. Very few persuade the court not to enforce the award. But take heed about another important aspect - there is a real risk in adjudication that the adjudicator will become utterly fed-up with these side winds. The adjudicator in this Newlon case was John Riches. He is as thick-skinned as they come and highly experienced. Line up 20 adjudicators - a few will just get on with it. Some will feel bullied, some will back off, some will get cold feet but some will say (under their breath), "sod you!"
The court, when it all got there, didn't say that, of course. As to the missing few pages of the referral, it made no odds. And if you think about it on a common sense basis the parties already know full well what the dispute is about. The respondent is not really disadvantaged when a particular rule is not obeyed. The judge reminded us that very few of the procedural rules are so fundamental so as to cause a breach to extinguish the adjudication. Please stop this adjudication process becoming stymied, nay throttled by confounded rules.
As to two disputes coming to adjudication on the same day to the same adjudicator, the judge dismissed that. But he went on, very importantly with some observations about the suggestion that each separate adjudication can only deal with one dispute as is frequently argued.
The words in the rules which say "a dispute" is "a generic reference which was not intended to limit the number of disputes, which could be referred to adjudication by a notice". And if that is the correct analysis it really does help us adjudicators to get on with the job instead of wasting time muttering. All we want - as it says in PPC2000 - is a transparent and co-operative exchange of information on all matters relating to ordinary disputes on partnering contracts.
Tony Bingham is a barrister and arbitrator at 3 Paper Buildings, Temple