The losing party in an adjudication sometimes tries to come up with a reason not to pay. But, however ingenious the argument, the court is likely to enforce the adjudicator's decision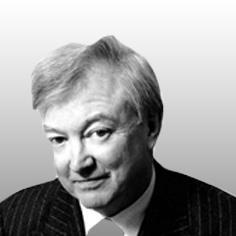 For the second time in a matter of weeks, the Technology & Construction Court (TCC) has put a shot across the bows of folk who argue that an adjudicator's decision should not be enforced. It's for those "simply scrabbling around to find some argument, however tenuous, to resist payment". And that "scrabbling" message was first made eight years ago by the Court of Appeal. It went on to say: "It's too easy in a complex case for a party who is dissatisfied with the decision of an adjudicator to comb through the adjudicator's reasons and identify points upon which to present a challenge under the labels of 'excess of jurisdiction' or 'breach of natural justice'".
This recent case of CG Group Ltd vs Breyer Group Plc saw Breyer peeved enough to run superbly clever arguments not to pay. I think the court thought it was simply scrabbling.
Breyer subcontracted with CG Group in April 2012 for that firm to refurbish kitchens and bathrooms in apartments at Carradale House, London, E14. By January 2013 they parted company part way through the job. There was now a dispute about who owed what cash to who. In May 2013, CG Group called for an adjudicator. A mass of stuff turned up via referral, response, reply, rejoinder and more. The adjudicator battled his way through all this at break-neck speed. His decision required Breyer to pay up £187,720.95 to CG Group.
Breyer said it was taken by surprise by the adjudicator's reasons and it had compelling arguments to skittle them
Now then, it has become very ordinary for a losing party to run all sorts of reasons at the winner as to why the decision of the adjudicator is supposed to be unenforceable. It happens in arbitration too. The arbitration world allows the court to dismiss such applications summarily and with adverse cost consequences as a deterrent against parties pursuing unmeritorious challenges once dismissed on paper. Let's apply this in unmeritorious adjudications too, please.
Breyer's argument for not paying is that the adjudicator had no right to decide the case as he did. Breyer said it was taken by surprise by the adjudicator's reasons and, had it known about them prior to the decision, it had compelling arguments to skittle them.
They pointed to what their opponent argued for when they sent their referral stuff in the opening round of the adjudication. CG Group maintained that "The Scheme" set the payment dates. They said what date was the "Due Date" then the "Final Date for Payment" then the last date for a"Withholding Notice". When the adjudicator's decision eventually landed he had worked out different dates not advanced by either party. Shucks, smiled Brayer – you can't do that, they told CG Group, so we don't pay up.
Look, the basic, no-fail position for an adjudicator is to identify each and every factual and legal issue as advanced by the parties in their submissions and evidence, and wallop, simply chose which of the material put is preferred. That's all there is to then decide the redress requested. But life doesn't work like that when you are a dispute decider. Time and again, when a judge is deciding a dispute he will discuss to and fro with counsel various ideas and understandings and queries of his own. The same goes in arbitration; the arbitrator asks what about this or that aspect or rule. But most adjudications are a rough and ready process, and often on paper. And you can see in this Breyer case that the adjudicator worked out what he thought was the correct payment dates. I bet he firmly believed he was being 100% fair.
Breyer argued that he ought to have told them he had landed on different dates so that they could blast him out of his thinking. Some years ago a very senior judge said: "It is often not practical for an adjudicator to put to the parties his provisional conclusions for comment. Very often those conclusions will represent some intermediate position for which neither party was contending."
In this Breyer and CG Group case the court was satisfied that the adjudicator was entitled to reach his own dates without going back to the parties. They took him to the payment dates regime and he checked that information out and came to new dates. It is not as though he had discovered a new clause in the contract and accepted it as a key point without going back and inviting comment. So Breyer was told by the High Court that they had to pay; the decision was enforced.
Tony Bingham is a barrister and arbitrator at 3 Paper Buildings, Temple