Convincing clients of the value of your product means speaking plain English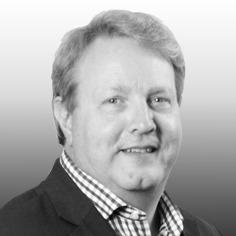 COBie, BIM Level 2, EIRs, Asset Data, Zero Clashes, the BIM lexicon is extensive. The list of acronyms is even larger: IFC, CDE, IBIM, AIM, MIDPs, TIDPs etc. While those of us who are actively engaged with BIM appreciate that a specialist subject carries its own language, often our clients and customers do not. Someone once said that jargon is like bad breath, you only notice it on other people.
The sometimes complex nature of Building Information Modelling is quite remote from the world of those commissioning buildings. For many clients the benefits of using BIM can still be hard to assess. I believe this is partly as a result of how we engage with them. How many of us have observed the lack of clients at BIM conferences. No wonder when we speak a different language.
I'd like to refer to the example of someone selling cash machines (ATM-automated teller machines) to illustrate the point.
The original approach of one ATM seller was to focus on its exceptional and industry leading capability. They focused on "Speeds and Feeds"
Counts 7 notes per second
Holds up to 4,800 banknotes at one time
7" touch screen
Small footprint
Very compact spatially
Counterfeit detection system included
Very high reliability rate
Low maintenance requirements
Ease of stocking
While all the technical data was correct and of value, when put in higher value terms, it was a much more potent message to the bank operator.
The enabled bank
Created a new selling architecture around key customer requirements
Enhanced customer engagement
Optimum customer experience
Reduced queues
Increased customer loyalty
Optimised branch performance
Cross sell and up sell opportunities
The key message is that understanding the importance of the higher value in our clients' minds make us much better equipped to meet client needs. Using a machine which was fast enabled quicker throughput and less transaction time per customer, hence the greater the customer convenience, the stronger the loyalty factor and the higher the branch credibility.
Understanding the impact and benefit, in this case, on the users, their customers, enhanced the likelihood of a sale and subsequent adoption. As a consequence those who understand this are then in a position to better assist their clients and customers with what BIM can do for them. This will be particular helpful with our more sceptical clients
In place of the discussions around improved asset data, integrated CAFM packages, access to models and File formats (all of which is important and technically correct to achieve the benefits), why not consider the following:
Increased investor satisfaction
Earlier occupation
Optimum user (occupier) experience
Reduced repair wait times
Optimised FM operational costs and life cycle planning
Reduced operation costs
Reduced start-up and contract costs
Lower energy bills
Fewer resource requirements
A more sustainable solution
There are times when technical talk is important. However, our customers are largely non-technical, and less interested in the how and what. They are much more engaged when we can articulate how it will enhance their business outcomes and add exceptional value to what they do. Many public sector clients charged with delivering the government's mandate might see BIM as a complex language they are forced to learn, whilst others, understanding the higher value, might see it as an essential tool which will ultimately save time, money, add business benefits and make their lives easier.
Peter Trebilcock chairs Balfour Beatty's UK-wide design community of practice and its UK BIM Steering Group