According to Building's new white paper, specialists fear the pain is about to get even worse - which makes the issue of fair payment more critical than ever, says Suzannah Nichol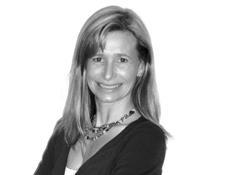 If you thought 2011 was bad, then brace yourself. The Specialists White Paper published by Building today in partnership with the National Specialist Contractors Council (NSCC) and ConstructionSkills shows that almost half of specialist contractors think that 2012 will be worse.
More than half of specialist contractors report that their turnover is lower than in 2007, with nearly 60% of firms experiencing reduced turnover compared to pre-recession levels. It is hard to believe that the industry has been in a falling market for five years now - does anyone actually remember the good times or the glamorous invitations to the races? Hmm, me neither.
As always, the impact of the economic climate is mixed and a third of specialist contractors actually reported an increase in turnover last year (with so many companies going under - 2,688 insolvencies in 2011 alone - someone will always benefit from the reduced competition for work!) Before you get too excited though, the increases were small and often at a cost, with 37% of specialists working at a margin of below 5% (and almost a quarter of those at margins of less than 2%). Add to that the fact that over a third of firms operate with more than 2% of their turnover withheld in retentions and, well, you can do the maths. The outcome of all these numbers and statistics is that profitability is falling across 75% of businesses, regardless of their size.
More than half of specialists report that their turnover is lower than in 2007, with nearly 60% of firms experiencing reduced turnover compared to pre-recession levels
There is some good news and I'd like a brief "hurrah!" for payment terms. As a result of the moves made by government to introduce 30-day terms, there are now better payment terms on public sector projects. Thanks to construction minister Mark Prisk mandating the Fair Payment Charter and the Cabinet Office promoting the proven efficiency savings realised by prompt payment across various departments, the government is actually paying its contractors on time and, even more importantly, requiring that payment filters down through the supply chain. Specialist contractors report that almost 60% of their payments in the public sector are made in less than 44 days, whereas only 46% of payments in the private sector are made within the same timescale.
Meanwhile, banks are seen as less than helpful, with lending restricted despite the introduction of a number of SME-friendly initiatives. Project Merlin lent £74.9bn to small firms but a notable reluctance among businesses to borrow on onerous and costly terms, coupled with a refusal by banks to lend to those companies that need it most, meant that overall lending by banks to businesses shrank during 2011. Although over half of specialist contractors say they have not had to use any borrowed finance, their responses would indicate that the money lending and credit easing schemes are not really understood, which may explain why they are not used by SMEs.
Throughout all of this turmoil, the threat of a skills shortage looms. Sweeping cuts and redundancies of trained staff mean that the specialist sector shows a net loss of jobs since 2007. With half of firms not taking on an apprentice during 2012, the full extent of the problem will not be realised until 2014 onwards when the industry begins to (hopefully) expand and specialist skills are once again in demand.
In a period summed up by one respondent as "the worst market we have ever traded in", the white paper offers an overriding message. The industry needs to support its most precious commodity, the supply chain. Without a knowledgeable, efficient and skilled workforce, employed by a multitude of specialist contractors, our sector cannot deliver the infrastructure, facilities and services necessary for our economy to function, let alone grow. Unsurprisingly, this is why fair payment was deemed by specialist contractors as the number one measure that would provide support.
Suzannah Nichol is chief executive of the NSCC
Specialists white paper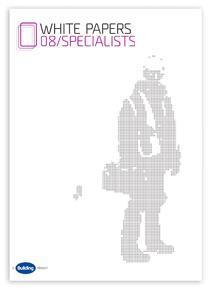 Building's 40-page Specialists White Paper, which includes a survey of 250 leading specialists, reveals the impact of the recession on the UK's specialist contractors. It is produced in association with the National Specialist Contractors Council and CITB-ConstructionSkills.
To buy your copy of the white paper go to www.building.co.uk/specialists