Continuing our series on tall buildings, Clare Harman-Clark explains why proptech is key to the survival of streets in the sky and what legal issues it raises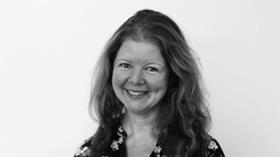 The digitisation of real estate may have started at the grass roots of property management, but it's finding a welcome home in high rise. Armed with spectacular views and enviable distance from noisy traffic-clogged streets, residential towers have enjoyed a mini-renaissance in recent years – despite safety concerns about some types of construction. And proptech could be the key to their future.
Le Corbusier's high-rise vision was nothing short of a community-led utopia. His brutalist towers would replicate street life in the air, freeing residents from the cramped squalor and pollution of poor-quality housing on the ground. In the aftermath of war, however, few of the UK's towering estates were planned to his liveable standards.
Staggering numbers of towers failed basic fire safety standards
Social housing was soon defined by tower blocks: built on a budget and poorly maintained. The damage done to Le Corbusier's dream seemed irreparable. Tower construction declined from the early 1970s and many blocks were demolished, while others were subject to cursory refurbishment.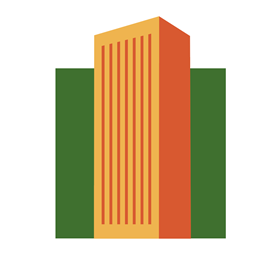 But this was just a sticking plaster. We have known for decades that staggering numbers of towers failed basic fire safety standards. Still it took the human tragedy of Grenfell in 2017 to expose the extent of the problem and force a re-examination of the Building Regulations. Three years on, ACM cladding remains an urgent issue for many towers, but the pressures of housing need are pushing up new privately developed blocks around them.
For these new towers, better made and better looking, proptech is at the heart of future-proofing. Choosing the right tech is a deeply practical point as products may not offer easy integration with existing systems, but ultimately the longevity of the hardware is less important than the data it generates.
Tech can empower every occupant to live sustainably
To monetise the data collected from tenants, however, landlords must get to grips with the law on data protection. Many products promise productivity; optimising bricks and mortar via lifecycle cost efficiencies. Landlords can proactively manage scenarios such as cleaning, catering and even component refurbishment with predictive software. Tech can empower every occupant to live sustainably by measuring and controlling the energy costs of individual spaces. Some landlords are becoming fully integrated service providers, with apps to engage directly with tenants.
But these products collect all manner of personal information on a building's occupants, and there is real tension here between the capacity of proptech and individuals' privacy rights, whether created by accident or design.
The battleground is, in part, the employment courts. In the commercial property arena, proptech data grabs (for example from CCTV or desk occupancy sensors) are increasingly presented by employers in tribunals as hard evidence of misbehaviour, but there are risks as staff monitoring must always be limited, targeted, time bound and proportionate. Employees must be told clearly in advance what is happening and when such data might be used. Employers must consider whether their employees have an expectation of privacy (such as private emails).
There is nothing stopping a real estate company receiving a multimillion-euro fine for failing to comply with GDPR
The 2016 GDPR regulations introduced significant sanctions for breaches of data protection and will live on in UK legislation after Brexit. All landlords must understand that data cannot be processed without a clear legal basis and subject to consent (in an employment setting this is even harder to come by, as the power imbalance makes it difficult to ensure employee consent was freely given). Data must, moreover, be stored securely and kept for no longer than necessary. As shown in Germany recently, there is nothing stopping a real estate company (in this case die Deutsche Wohnen SE) joining the likes of Google in receiving a multimillion-euro fine for failing to comply with GDPR.
At the cutting edge are the products that change the conversation on building use, recasting space as a service. This tech is less interested in cost management and more in personalised occupant experience. It puts people at the heart of the offer, allowing enhanced communication with once anonymous landlords and capturing user feedback. It is not about installing deep tech, with complex artificial intelligence, but rather about enabling tenants to interact digitally with their individual space as well as their whole campus.
Vertically integrated leisure and retail space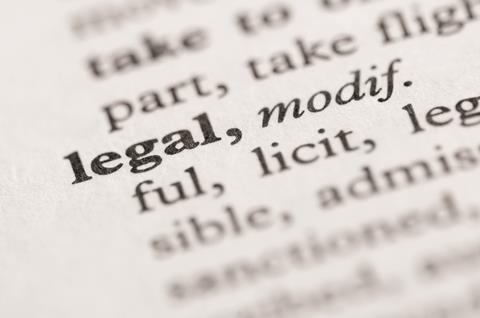 It is not a precise science and these asset owners are selling not just a roof but a whole life. The best co-living providers already understand how to create and support shared values, particularly where these can be experienced in a personalised way that prevents disintermediation of the relationship by third-party providers.
Residential towers can benefit from vertically integrated leisure and retail space. The advantage for landlords here is not in shaving running costs, but in offering longevity in today's hyper-competitive rental world.
Where landlords can get to grips with the legal frameworks to maximise the benefits, tech-led strategies for tenant engagement and wellbeing are a cutting-edge way of challenging the modern disease of connected loneliness; of building those streets in the sky.
Le Corbusier would be pleased.
Clare Harman-Clark is a senior professional support lawyer in the real estate and construction group at Taylor Wessing