What will T&T's sale of a 60% stake to CBRE mean for the firm – and the wider industry?
If £9m landed in your lap tomorrow, would it change your outlook on life? Would it affect your relationships with others? Most people at some point daydream of winning the lottery despite – or maybe because of – us knowing the chances are that it will never happen. Which makes the recent news that 106 partners at Turner & Townsend are in line for a seven-figure windfall after selling a 60% stake in the business to global giant CBRE for £960m such a compelling story. Of course, not all the partners have an equal stake, so some will get less than the average £9m while others – and presumably the boss Vince Clancy is among them – will get substantially more.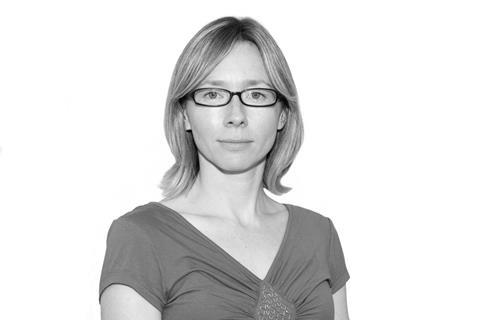 "Good on 'em" has been the general reaction. After all, most construction bosses would cash in if such an offer came along. And beyond the fascination with other people's personal wealth, the deal, which valued T&T at £1.6bn, has created a positive buzz because of what it says about the global reputation of the UK cost consultancy sector. Known for having world-class PM and QS talent, it is hardly surprising that acquisition-hungry corporates from the US swoop in when exchange rates are so favourable.
And there's the rub. While it is encouraging to see a respected, independent UK brand valued so highly, selling a majority stake means giving up much of the precious independence that arguably has made T&T what it is today. CBRE and T&T are both at pains to stress that that will not be the case. The press release stated that the T&T brand name will not be ditched and that Clancy and his team will keep running the show. But there is no getting away from the fact that, as a financial entity, it will now be subsumed within CBRE's Global Workplace Solutions (GWS) division.
> It's takeover time in the UK consultancy market
> All our coverage of CBRE's takeover of T&T in one place
The composition of the new board to run the business is interesting. It will have equal representation. CBRE's side will have president and CEO Bob Sulentic, GWS global CEO Jack Durburg and GWS chief transformation officer and COO Chandra Dhandapani. This will be matched by three T&T executives: Clancy, finance director Jeremy Lathom-Sharp and COO James Dand.
Sounds good on paper, but there is clearly a power imbalance here. Just look at the difference in size of the two firms. T&T is by no means small, with a £665m turnover and 7,000 staff, but CBRE is the self-proclaimed world's largest real estate services firm with $23.8bn (£17bn) in revenue and more than 100,000 employees. It is hard to imagine T&T directors putting their foot down and winning the day in some future disagreement over the strategic direction of the business.
Perhaps it is unfair to start imagining fault lines emerging when the match seems a good one. There are solid reasons for these two very ambitious companies to join forces. From CBRE's perspective it sees T&T tapping into a lucrative pipeline of investment in low carbon energy and infrastructure and, as Sulentic has said, the UK consultant is a well-run company with clients in the right sectors. T&T opens up opportunities in the UK and around the world. And for Clancy, the deal is about driving growth. He has batted away offers before, but says that "we never saw anything that would propel us forward like this deal does".
Still, the large gains that some individuals are making in this deal must surely change the dynamics and culture within T&T. Where once everyone in theory had a shot at making it to partner level, if that route is now blocked, people will feel either part of the "haves" or among the "have nots". The 40% stake that T&T retains is clearly a future incentive with this problem in mind, but is it enough to persuade staff to stay loyal?
It brings to mind Aecom's takeover of Davis Langdon over a decade ago. Back then an obvious culture clash led to an exodus of talent and triggered a wave of rival start-ups, many of which are still with us today while the Davis Langdon brand has been erased. It is recent history that the current deal-makers must be keen to avoid repeating, hence the arrangement understood to involve T&T partners receiving payouts in two tranches, the second one in three years' time. Golden handcuffs can be an effective way to keep hold of valuable people.
And then there is T&T's service offering – will it change? Will being part of a huge corporate affect T&T's bespoke independent advice?
As Gleeds chairman Richard Steer points out, corporate stakeholders often want "a cookie-cutter approach to business". The CBRE leadership will insist not, but independent rivals must be wondering where this leaves them: worse off, in a better position or no different? Gleeds, along with Rider Levett Bucknall and Gardiner & Theobald, is one of the few big independent UK consultants left. Steer says he gets regular offers but has held out – so far – valuing independence above other factors.
For those with a nostalgia and affection for British independent businesses, T&T's deal with CBRE may look like a sellout with plenty of pitfalls ahead. But, for the parties involved – with their shared laser-like focus on growth – it makes complete sense.
Chloë McCulloch is the editor of Building