Westminster will soon be a flurry of activity before the general election - and construction is at the heart of the public policy debate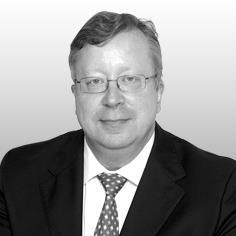 With parliament in recess, school is out for summer. After the flurry of excitement over the prime minister's radical reshuffle in the middle of July, the dog days of August are now upon us. But this period of relative calm will be short-lived. In just five weeks, Westminster will be abuzz again, with new ministerial teams having read their way into new briefs over the summer break, feverishly working out exactly how they can make their mark ahead of the general election next year.

Much of the commentary on the reshuffle has focused on the whys and the wherefores - and of course, the extent of it given the stark contrast with a deliberate strategy of keeping key players in the core ministerial briefs until now.

Less attention has focused on the dawning reality that Matt Hancock, Nicky Morgan, Brandon Lewis et al have only around 35 weeks - or 140 working days once you take out Fridays as "constituency day" - until the dissolution of parliament, expected on 30 March 2015, ahead of the general election on 7 May. When most terms in political office - or indeed business appointments - focus on "the first 100 days" strategy, time is not a luxury afforded to any of the new postholders.

For political anoraks, the coming nine months will be manna from heaven. September will be full of referendum commentary, followed in quick succession by party conference season in October. Fast-forward to January and straight into the unveiling of the party manifestos to great fanfare and spectacle - each party competing on how many bright-eyed and bushy-tailed young supporters they can squeeze into camera shot, to show they are the party of tomorrow.

But does any of this matter for construction? Do people actually read manifestos? And will the next nine months bear anything meaningful for our sector? Or is it all just political sound and fury signifying not very much?

So what does all this tell us? In short, that regardless of politics, significant public policy challenges remain and the construction sector in its entirety is key to unlocking the answers to address these
Does it matter? Actually, yes. There is no other sector that is so centre stage to the main areas of public policy debate: housing, healthcare and the ageing population, and education. Not to mention employment and the construction sector's ability to mobilise at pace and create both jobs and economic value more generally.

On housing, we see Labour starting to limber up with some initial thoughts on how to engage small homebuilders. Seemingly mirroring the government's Help to Buy scheme, Labour's Help to Build initiative attacks the shortage of housing from the supply side by underwriting bank loans for smaller housebuilders.

This scheme, part of the Lyons Review to provide a blueprint to deliver 200,000 new homes by 2020, would be welcome news indeed. The number of new homes being built by smaller housebuilders in developments of less than 500 units has plummeted over the past two decades - from 66% in the late 1980s, to well under half that today.

By addressing the access to funding for smaller firms, this simple move would in one stroke open up the market, radically improving supply and reinvigorating the small building sector.

This type of proposal would also help address some of the challenges we see in the burgeoning adult social care sector, again allowing smaller firms to help address the growing housing needs of an ageing population.

Turning to schools, much has been said about Michael Gove's move to 12 Downing Street and the installation of his replacement, Nicky Morgan, in Sanctuary Buildings. Suffice it to say that regardless of personalities, one burning issue that remains for the new secretary of state - and indeed which will continue to be top of the pile for whoever is secretary of state on 8 May next year - is the chronic problem of school places.

Latest data from London Councils tells us that in London alone, 133,000 new places will be needed by 2017. This is up from last year's estimates of 116,000 in the same time frame. And that's just London. Nationally, the Department for Education tells us that currently 7.1 million children are enrolled at primary and secondary schools. By 2023, this number will have broken through the 8 million barrier. This problem is not going to go away, and so ways in which to deliver places at pace and at low cost will continue to occupy minds in both public and private sectors.

As well as traditional models of building new schools, more creative solutions are needed. Local authorities need to harness their asset base and consider where schools could be integrated in existing communities, but also within new developments too. There are still far too many publicly owned buildings lying empty that could be put to better use - including, but not limited to, educational use.

So what does all this tell us? In short, that regardless of the politics, significant public policy challenges remain and the construction sector in its entirety is key to unlocking the answers to address these - from the major FTSE players all the way through to the specialist, niche firms. And government - of whatever colour - must do whatever it takes to remove any barriers to entry. Anything less constrains supply while demand will only continue to grow - be that housing, adult social care or education.

Tim Byles is chief executive of Cornerstone Property Assets