Pilot projects show integrated project insurance makes a real difference to the supply chain, now government needs to roll it out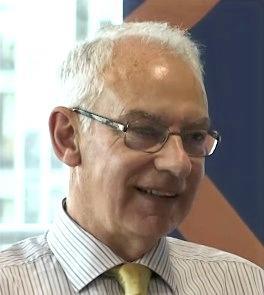 How could anyone who cares about construction disagree with anything in the Construction Playbook? Why then do I, a practitioner with 31 years as a specialist M&E contractor, know that it will not realise the government's ambition to "change our approach to delivery"?
Of the 48 signatories to the playbook, only one was a specialist subcontractor (as distinct from an "official"). Yet the supply chain typically accounts for about 80% of the cost of a project. Speak to any of them about collaborative procurement and they will tell you that nothing much has changed: they are still typically appointed on a price, screwed down as the main contractor seeks to recoup the losses from his decision to discount his margins to win the overall contract. Simply put, value has been sucked out of the asset to be provided by the supply chain.
In contrast, the main contractor lobby accounted for some 20 of the signatories, indicating their desire for a changed approach to delivery. Main contractors admit the traditional business model does not work, with many making such thin margins the industry has no money to invest in the change it needs.
> News: Government unveils plan of action to modernise and reform industry
That business model was largely forced on the main contractors by the government departments ignoring Treasury advice to procure on the basis of value for money and instead going for lowest price. Apart from exploiting supply chains, main contractors used to earn substantial interest by delaying payments, thereby also making their balance sheets look strong. Carillion was an infamous example. These strategies are now censored by government as damaging its best interests, and the Cabinet Office and some departments have in effect said enough is enough.
The policies in the playbook are on a "comply or explain" status but will not be enforced unless a procurement regulator is introduced
But saying "enough is enough" will not work on its own: the broken business case has to be mended for the contractors, and the supply chain has to be given the recognition it is overdue. The policies in the playbook are on a "comply or explain" status but will not be enforced unless a procurement regulator is introduced. Compliance can however be assured by adoption of one of the Cabinet Office's best kept secrets: the procurement and delivery model called Integrated Project Insurance (IPI).
In their words: "it is radically different, but then we're looking for radical improvements to project delivery". Interestingly, in its recent report, Stopping Building Failures, the influential Housing Forum says it is "watching IPI with interest": "Our view is that IPI not only provides the basis for integrated team working, it potentially can provide the basis for a more sustainable financial model for construction companies, while reducing project costs".
IPI is the first in a new generation of insurance backed alliancing (IBA) which ensures a collaborative, no blame relationship between the client and its cross-industry partners. The playbook includes an informed but only passing reference to alliancing: "Experience shows that while alliancing arrangements are not always appropriate, they should be considered on more complex programmes of work as the effective alignment of commercial objectives is likely to improve intended outcomes as well as drive greater value for money. Alliancing models also provide more effective integration, which leads to effective and aligned arrangements, and enables engagement with the wider supply chain and platform delivery". Two radical features of IBA are:
Current main contractors become equal members of the alliance, alongside the client, consultants and key specialists, with the security of ringfenced overheads and profit but with the project covenant provided by insurers under a unique cover,
The supply chain is also party to the alliance, either directly as alliance members or as alliance subcontractors, enjoying the same transparency and culture, being rewarded for their design and product input, and without risk dumping and monetary abuse.
IBA projects are conducted under the Cabinet Office trial projects delivery programme and clients opting to initiate live pilot projects reap the benefits (such as from independent facilitation and risk assurance) that it has already been proven to offer. They also contribute to its ongoing improvement.
So, as IPI trials already have government endorsement and restore the business case for the contractors, what is needed to generate the further elusive pilot projects to complete development ready for the roll-out promised by government? These are what I call the 3As to true and successful alliancing:
Alert those responsible for procurement decisions about IPI
Arouse those who are genuinely interested to volunteer pilot projects
Accredit them after brief induction, followed by support by the IPI custodians from project conception to handover.
Once in an alliance, industry participants will be liberated and empowered to deliver truly exceptional performance, and the good practice, innovation and predictability sought in the playbook will flow naturally. This is amply demonstrated by the experience of the first three pilot IPI projects, and the targets of the Construction Industrial Strategy 2025 suddenly move from being mere aspirations to serious objectives.
Will government grasp the nettle at last and turn the playbook into action?
Martin Davis is IPI mentor and chairman of IPInitiatives www.ipinitiatives.co.uk