The National Infrastructure Plan 2013 represents some positive commitments that should boost the industry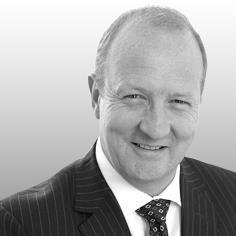 The recently published National Infrastructure Plan (NIP) 2013 was, in many ways, good news. I am not sure it is tremendously good at fixing the short term hiatus in major projects that has been caused by government underinvestment these last few austere years, because major projects take a long time in gestation and this will continue to give the industry some hiccups for a while until 2016.
However, the NIP 2013 does represent some new commitments which are very good to see. Not least amongst those commitments are:
Energy
Particularly welcome was a clear commitment by government for an in-principle agreement with Hitachi and Horizon to support the financing of a new nuclear power plant at Wylfa by the end of 2016.
This project is crucial to a continuing clean supply of energy for our nation, and certainly of keen interest to all of us here at Balfour Beatty.
All in all there were some great new commitments, but the ever critical part is to deliver on these commitments fast to make a real difference.
It is good to see government stepping up to the mark. But why has it taken so long, I wonder, to secure an in-principle agreement to support financing? I wonder if this could have been achieved faster.
Contracts for Difference (CfD) strike prices and CfD contract terms are all about creating a differential in the attractiveness of different forms of energy – on and off shore wind and large solar generation.
Clarity on government support for these technologies was very welcome.
A further personal thought here is that having had a wind farm go up on a disused airfield not far from where I live, I notice how well it works and how little intrusive impact it has actually had.
I am a fan of both on and off shore wind power.
Transport
I was glad to see the approval of a guarantee supporting the £1bn borrowing for the Northern Line Extension.
TfL need to be helped in every way to get this going and completed as quickly as possible to release the potential of this significant development in London's property scene and economic regeneration of the capital.
I was also pleased to see the support for the package of surface transport developments recommended by the Airports Commission, including the £50m development of Gatwick Airport's railway station.
As a regular user of that airport I have been surprised at the fairly poor degree of integration of that transportation hub.
It was also good to see support for road schemes including the A14 (Cambridge to Huntingdon – my local section!) and the A50 (Uttoxeter), both of which are much needed increased traffic capacity measures.
More announcements to encourage readiness for electric vehicles are welcome, since this is an opportunity for the car industry and a market the UK is currently underperforming in.
There is potential here for a real impact on the cleanliness of our streets and our dependency on oil related products (refer nuclear and wind power above!) and this surely must link with the intent to develop driverless cars, which, although some time off, must eventually become a major part of our transport network on the grounds of efficiency, capacity and safety?
Local Infrastructure
It was good too to see the support for the London Legacy Development Corporation and mayor of London in consolidating on the success of the 2012 Games and maximising the social and economic benefits of the Olympic Park. Good stuff indeed.
And the sensible arrangements to allow local authorities in Scotland and Wales access to cheaper borrowing to support the delivery of their local infrastructure needs – a market crucial to development of local economies and a significant market in which Balfour Beatty's regional construction and civil engineering business participates and delivers well.
So – all in all – some great new commitments but the ever critical part is to deliver on these commitments fast to make a real difference.
We are ready!
Nick Pollard is chief executive of Balfour Beatty Construction Services UK