Business failures often seem abstract and remote. How does it actually feel to go through the process of winding up your own business?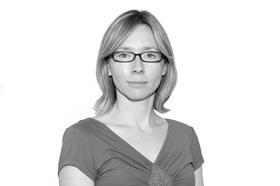 What happens when a construction firm goes bust? People lose their jobs, suppliers and subbies lose contracts, clients and unsecured creditors lose cash, the industry as a whole loses productivity. We know all this in theory, but at times business failures can seem abstract and remote. We hear the news of yet another insolvent firm and put it down to the inevitable consequences of working in a tough sector, and think someone must have slipped up somewhere. But we rarely take time to consider the impact on individuals, what it actually feels like to go through the process of winding up your own business – in short, the human cost of the way this industry works, or, more accurately, does not work.
But in this week's Building this is precisely our focus, as we talk to Richard Dors and James Sinclair, the founding directors of Dancourt – a £15m-turnover, Bristol-based construction firm that carried out civils, ground and earth works and that entered voluntary administration in July this year.
"It will take a huge shift in mentality as well as regulation to overturn what has become standard practice, but that is what is needed to put an end to all the waste, lost productivity and human distress"
It's a familiar tale of an SME squeezed by chronic payment problems and years of rising costs, and what is striking is how open both the former owners are about the effect it has all had on them. They talk about feeling a sense of shame, embarrassment and personal failure as well as the agonising moment when they realised they were out of options and would have to let staff go. That level of stress is hard to imagine; Sinclair admits he couldn't sleep, was hardly ever at home and when he was he felt so wound up he found it difficult to talk to his family. When the business finally collapsed, it almost came as a relief.
The company went down owing £5.3m after operating for 16 years, but the administrator says it was owed £2.6m in payments and retentions from main contractors. The duo's anger about what has happened is palpable: they clearly feel final accounts were undervalued and that, by the end, their precarious situation meant they had to accept what was offered. But while they are frustrated by the way main contractors operate, they don't lay the blame at their door – they see it as a systemic failure where companies of all sizes are caught up in delivering projects "at cheapest price".
In this sense Dancourt is just a microcosm of what is going on up and down the country. And government statistics show that the situation is getting worse: 780 construction firms fell into insolvency in the first quarter of 2018, a 20% increase on the same three months a year ago. In total, there were 2,764 construction insolvencies in the last financial year. Much of this increase is said to be down to Carillion's implosion at the start of the year, but that doesn't get the rest of the industry off the hook – Carillion is just the symptom of a wider and deeper malaise within construction.
This issue was tackled head on by the business, energy and industrial strategy committee this week, which heard evidence from construction SMEs about late payments and retentions. The clear messages from the SMEs was that since the last recession construction prices have been kept low while costs have increased, that main contractors sit on payments, that small firms have no leverage in the supply chain and they are caught up in a race to the bottom.
And while MPs on the committee were keen to hear about particular contractors that operate supply chain finance schemes, the point was that payment problems are widespread and pervasive. The testimonies all pointed to small companies being expected to accept contracts with payment terms of 70 days plus – one said he drew the line when a client asked for 90 days and simply walked away. MPs seemed surprised more suppliers don't do the same and just turn down the work offered by the less scrupulous contractors, and it was left to Tony Davis, managing director of AMD Electrical, to explain some painful home truths: "Over the 31 years I've been in the industry I've probably worked for 100 different clients. I can count on one hand the number of clients who will actually abide by the terms of the contract with no fuss, no nonsense, and pay you on time. If I was to walk away from 95 clients, I might as well go and claim benefits somewhere because I wouldn't be working for anyone."
Another account revealed the impact on a firm's ability to grow – Paul Antino, the managing director of NRT Building Services Group, said he was reluctant to take on contracts over £1m because he feared he would be unable to keep pace with the need to invest in staff, training and technology. A wake-up call if ever there was one for an industry in dire need of inward investment and innovation.
This outpouring from SMEs – those that have succumbed to the pressures and those that are struggling on – shows what an uphill battle there still is to change the system. It will take a huge shift in mentality as well as regulation to overturn what has become standard practice, but that is what is needed to put an end to all the waste, lost productivity and human distress. As Dancourt's former owners would no doubt agree, it could be so different.
Postscript
Chloë McCulloch, acting editor, Building