Sustainability in real estate is not ever going to be a quick journey, but with the right attitude we could pick up the pace in 2015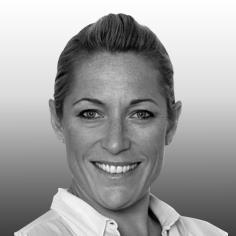 What does 2015 have in store for sustainable real estate? Because it's quite some backdrop: general election, uncertain future in or out of the EU, rising housing costs and chronic undersupply in some areas, limited wage increases and low inflation rates.
Well let's start with housebuilding, where sustainability is far more pertinent than during the recessionary years. Home builders with a focus on long-term business models (think circular economy and six capitals) rather than eco-bling (think PV tiles and CHP) are likely to become more popular. If Next Generation (www.nextgeneration-initiative.co.uk) is anything to go by, shareholders will be putting greater pressure on short-term home builders looking to secure a quick development profit. So with the advent of modern methods of construction, and smart technologies for end consumers, we may actually start seeing a shift in the quality of product being put out.
Moving onto retail and industrial, which are changing so fast due to online consumption models and the shift towards retail as a human experience. The growing population of urbanites buying their varied goods online is leading to a drastic rethink of retailers' logistics networks. Look out for "urban logistics" units – or small thin parcel hubs with extensive loading facilities embedded in cities, enabling rapid response and delivery times. We're also likely to see new technologies emerging, such as 3D printing, telematic services and vehicle interoperability, which will improve the sustainability and efficiency of urban deliveries.
For those real estate players who have not yet started reducing emissions, they will be forced to in 2015 due to regulations such as the Energy Savings Opportunities Scheme and Minimum Energy Efficiency Standards
As for offices themselves, the cornerstone of our cities: with a drive for productivity and the war for talent foremost in occupiers' mind, developers will create workplaces that inspire people and encourage wellbeing and engagement. Offices will continue their journey as the physical manifestation of brand, needing to represent the confluence between people (staff, customers, visitors), planet (efficiency, connectivity, self-sufficiency) and profit (productivity, innovation, collaboration).
As construction continues apace, Grade A completions will continue to come with a BREEAM, LEED or Ska label. Now that wellbeing and productivity are so high on the occupier agenda, the corresponding WELL Building rating itself is likely to gather momentum. Will "healthy" soon fall alongside "green" as a defining factor of "prime", particularly for residential and office schemes? Those still holding out for the "holy grail" green alpha may find it increasingly challenging to disassociate sustainability features from all other contributors to prime.
And in 2015 many real estate players will also get serious about implementing diversity programmes, and start to realise the benefits. Expect to see greater participation by all players in diversity charities such as Stonewall and the Business Disability Forum; more promotion of real estate as a career opportunity for wide-ranging student disciplines and a continued ground-swell of apprentices, giving us a head-start on the looming knowledge worker skills crisis (by 2022, 50% of UK jobs will require higher education). Also expect more benchmarking of diversity data as it relates to business performance, and changes to hiring practices.
So in a year when the 21st climate change conference converges in Paris, it will be interesting to note whether all these trends coalesce into a universal agreement on climate change from all the nations of the world. Last year at least, after years of diplomacy, the two most carbon polluting nations - US and China - announced joint carbon reduction plans, prompting optimism towards a global agreement.
But whatever happens in Paris to close out the year, investors themselves are already stirring, with a fast growing fossil fuel divestment movement including big names such as the Rockefeller Brothers, Harvard University and Oxford City Council. This itself underpins a concern among long-term institutional investors over the possibility of unanticipated "write offs" or downward revaluations due to unforeseen environmental risks – all of which could leave them holding "stranded assets". This is mirrored by an exponential uptick in the corporate green bond market, predicted to be worth $100bn in 2015.
The UK's own ambitious target to reduce carbon emissions by 80% by 2050 against a 1990 baseline is cross-party. UK commercial property owners with the most progressive sustainability approaches have been tackling this head-on: reducing emissions by about 6% a year over a five-year period and reaping financial benefits from efficient operations and more stable service charge costs. But for those real estate players who have not yet started reducing emissions, they will be forced to in 2015 due to regulations such as the Energy Savings Opportunities Scheme and Minimum Energy Efficiency Standards. Those looking for a yardstick should consider JLL research recommending 3.5% reduction in emissions year on year to achieve the five-fold reduction by 2050.
Sustainability is a slow travel journey, which requires courage, tenacity and resilience. May these be the defining qualities of 2015 for sustainable real estate.
Julie Hirigoyen is UK head of sustainability at JLL. This blog was co-authored by Sophie Walker, a director of Upstream Sustainability Services at JLL