We have the technology to reduce carbon emissions from our homes but take-up is slow - Sam Stacey looks at the quality of life benefits and the subsidy options
For the most part, houses built before the turn of the 20th century did not have bathrooms. Ablutions required a cold and dark trip to an outhouse, often perched over a pit in the ground. Yet within a few decades, the modern bathroom evolved from a novelty into an almost-universal residential fixture. Thomas Crapper's valve-and-siphon design was patented in 1891, and found its way into British homes all over the country in the decades preceding World War I.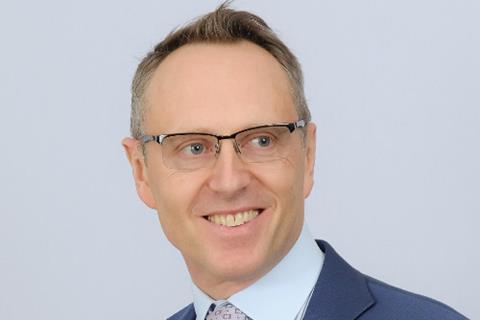 This story of the plumbing revolution illuminates how I think we should address the retrofit challenge. Today's opportunity is to use active building technology to make the next leap forward in domestic health and wellbeing.
It is well known that emissions need to be addressed. It is less well known that of the 30,000 typical excess winter deaths in the UK, between 30% and 50% are due to cold homes. Conversely, homes also get unpleasantly hot in summer – with indoor air quality often excessively humid, low in oxygen and polluted.
The Active Building Centre is testing heat pumps in different fuel/temperature set-ups to increase their average energy output by 50%
With the right technology we can make homes that are cheaper to heat, that generate their own electricity, can store it and sell it back to the grid to earn money. We can package up our heat pumps and solar panels into products people understand and desire. That is where the Active Building Centre (ABC) comes in.
> Also read: Countdown to zero: how can the UK meet its 2050 carbon targets?
The ABC, part of the Transforming Construction programme, is a centre of excellence that is providing practical advice on the creation of buildings that can massively reduce energy demand, and then produce, store and trade their own energy - becoming self-sufficient where required. For example, the ABC is testing heat pumps in different fuel/temperature set-ups to increase their average energy output by 50% - slashing both energy bills and the linked environmental impact of well-insulated buildings.
Active homes can also regulate temperature and air quality to create the optimum internal environment. Their control systems will have learning capabilities, letting them monitor when and where we are in our homes, and how we use them on a particular day or at a specific time. Efficient heat pumps can not only gather in warmth for heating during winter, but also harvest cool in the summer months to deliver low-impact air-conditioning, by flipping the underfloor heating system into an underfloor cooling one.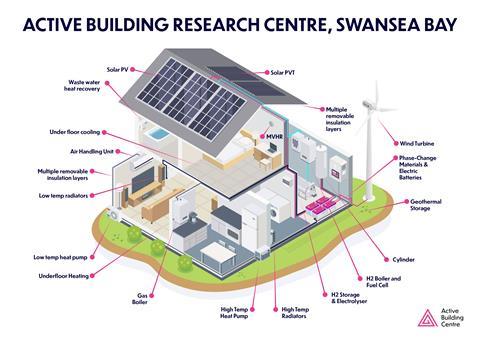 The ABC has tested optimisation strategies at local and national level. The local-system approach involves load-shifting, which balances local demand with output from local renewable generation, plus storage using battery or thermal stores. Active buildings monitor, optimise, and control EVs, smart appliances (such as washing machines, fridges, etc), and heating/cooling systems. Similarly, active buildings forecast and monitor local energy resources, and their control systems interact with the local distribution system operator's to understand the local grid constraints.
While active homes are very cost-effective over the long term, current up-front costs are off-putting
A wider system approach sets up active building flexibility to be used by the transmission system operator to manage the system balancing and transmission. It requires deeper coordination between transmission system operators and distribution system operators beyond the current practice. Imperial College, part of the ABC Research Partnership, found that both approaches reduce the system costs substantially - by around £16bn a year across the UK.
These changes will not all be easy. They need regulation, finance and continued support for innovation. We must acknowledge obstacles, but can offer solutions too. While active homes are very cost-effective over the long term, current up-front costs are off-putting. In the medium term, some of this additional cost will reduce as the volume of batteries, heat pumps and other technologies ramps up to become the norm. In the short term a financial leg-up will be needed. A blend of up-front subsidy will help to reduce the entry point and private sector finance can do more too.
While an informed minority have adopted active tech already, this is new and complex for many householders. The ABC is working to ensure that the journey is as smooth as possible for people to make their homes active, potentially with only the lightest of touches. People can either get involved deeply in the workings of their active home via a slick app to maximise its potential, or they can just let the building make the intelligent decisions.
Sam Stacey, challenge director – Transforming Construction, UKRI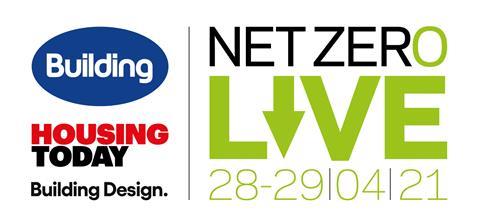 Interested in net zero? Join us on 28 and 29 April for high-level keynotes and interactive panel discussions as we hear from the experts in the industry on a series of issues relating to net zero. Click here for more information