Renzo Piano's breathtaking tower is sublime – but it could usher in an era of high-rise banality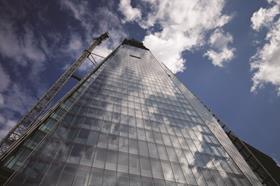 This week a new chapter in London's urban history begins. The Shard marks a welcome departure from the belligerent mediocrity that normally characterises tall buildings in London.
While contemporary, its sculpted, tapering form recalls the baroque church spires that once adorned the City's skyline like urban jewellery. In certain light conditions, its transparency and simplicity of form enable the tower's crystalline facades to dissolve, almost ethereally, into the sky.
However, behind every Shard, a Vauxhall Tower, Walkie-Talkie or One Blackfriars lurks menacingly in the wings. The urban character of much of London is fashioned from a dynamic mix of old and new. But, all too often, contrast is hijacked as an excuse for incoherence and the City's character risks irreparable damage from a glut of high-rise banality.
The Shard is a spectacular addition to London's skyline. But until London gets the kind of coordinated, city-wide, context and quality-driven tall buildings policy it needs, the grace and exhilaration encapsulated in the Shard will be the exception rather than the rule.
Ike Ijeh is Building's architectural correspondent