Technology is disrupting the way we carry out construction, which will create opportunities for those willing and able to adapt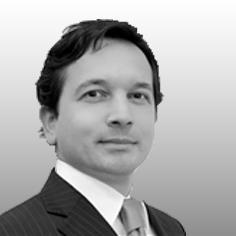 While other sectors have seen significant gains in productivity over the last few decades, construction productivity has remained low. Poor productivity doesn't just eat into contractor margins, it increases material waste, increases project cost, and reduces our ability to deliver maximum value to our built environment.
But the question of productivity isn't just limited to delivery. With global infrastructure facing an annual financing gap of $1 trillion, and increasing expectations that private sector monies will be needed to help bridge that gap, productivity of the assets the industry creates is being put under intense scrutiny by potential investors.
With global demand for construction output forecast to increase to $17.5 trillion by 2030, scaling poor productivity either in delivery, or in asset performance, isn't an option if we're to avoid compromising our built environment. But technology offer ways to improve productivity in how projects are selected, funded, and delivered, and here are four key trends to track:
1. From big data come big outcomes
Confirming which assets to build to achieve a desired outcome, and which projects to bid on to ensure profitable growth will increasingly rely on finding answers in data. Trends in population demographics, economic growth, disposable income and more will be crunched by cloud-based systems to help answer those questions.
That need is driving the creation of new tools capable of modelling building and infrastructure information at the macro scale, enabling contractors to help their clients make quick but accurate decisions across multiple contexts to select the right built asset solution and achieve a desired outcome.
2. Digitally-driven capital with which to build
Construction needs capital to build. Improving the productivity of capital deployed into our built environment is going to be key to ensuring sufficient funds flow into the industry at a pace that matches aspiration for building. Technology could unlock capital in three new ways:
Match-making on risk: Understanding the risk profile of projects is something that big data and predictive analytics can improve, enabling investors to understand a project's risk profile before committing to funding.
Determining remaining value: Unlocking capital by selling assets then investing the proceeds in new projects is a common practice. But the productivity of the capital tied up in that asset is dependent on accurately determining how much value remains in an asset. Predictive analytics, remote-sensing, and Internet of Things (IoT) feedback should help to better quantify that value to maximise the level of capital released (and the liability being taken on).
Crowd-funding: In the built environment, crowd-funding could be used as a way to raise finance for private-sector real estate development and public-sector social infrastructure projects.
3. Productive delivery - from today's prefabrication to tomorrow's digital fabrication
Though prefabrication isn't new, digital technology is making it more accessible and flexible. It has the potential to help the industry achieve a high degree of standardisation - a cornerstone in unlocking manufacturing-style productivity levels. Buildings could be manufactured in low-cost execution centres, then shipped around the world for final assembly, providing significant implications for the competitive landscape in construction.
4. Productive operatives
From autonomous drones and wearables, to construction robots, the growing technology category of 'jobsite automation' holds the promise of allowing individual operatives to not just do more with less, but do things in a smarter, safer and less physically demanding way. Drones and robotics offer the potential to significantly change the way we understand construction sites, and how we physically build.
How we build - from identifying the right projects, to unlocking funding, to physical delivery - is being disrupted by technology. Those disruptions are creating opportunities for individual companies to side-step the traditional barriers to improving productivity that have impeded industry progress, and restricted the ability of any one firm to 'shape their own destiny'.
Organisations who can get ahead of the curve and unlock these capabilities, to drive efficiencies in what they do now, innovate what they can deliver in the future and unlock new funding opportunities for their clients will be well placed to succeed in the coming years. Failing to address these shifts could leave many facing further future challenges, without the tools to adapt.
Dominic Thasarathar, Industry Thought Leader: Construction, Energy, Natural Resources, Autodesk