SMEs should put themselves in the frame for low-carbon building work through the Green Deal, says Mark Farrar. But that is just the first step towards a new, green-focused industry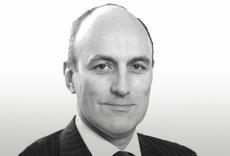 Since the Green Deal was announced by the government, it has largely failed to win public interest or support, so the government marketing campaign that has been put in place to raise consumer awareness and demand for the scheme is very welcome.
For the construction industry, a successful Green Deal holds the prospect of substantial amounts of work and new jobs. This is one reason why CITB-ConstructionSkills is supporting Building's Green for Growth campaign and its calls for action to encourage consumer take-up.
Green for Growth complements our own broader Construction4Growth campaign, which was launched in July 2012. Supported by some of the biggest names in the sector, Construction4Growth is an industry-wide campaign that aims to engage with politicians and policymakers on three key points: the need to invest in growth, the need to upskill for growth, and the need to go green for growth.
When we went to the government with our campaign in January 2013, implementation of the Green Deal and maximising consumer uptake was high on our list of priorities. Through the Construction4Growth campaign and Building's Green for Growth campaign, we have the opportunity to keep the Green Deal at the top of the agenda.
With incentives and promotion driving consumer take-up of the Green Deal, the industry must ensure that it is ready to deliver
The Green Deal represents a potential source of work that SME contractors can ill afford to ignore - the Construction Skills Network report, published last month, showed that in 2012 there were 60,000 job losses and a 9% fall in construction output, and we are unlikely to see a dramatic turnaround in 2013.
A successful Green Deal could see as many as 65,000 new jobs created as homeowners, firms and public sector bodies use the scheme to improve the energy efficiency of their properties. With incentives and promotion driving consumer take-up, the industry must ensure that it is ready to deliver. Only those with Green Deal certification will be able to work on Green Deal-funded schemes - firms must act now to get this certification and avoid missing out. CITB-ConstructionSkills has developed a training and qualifications framework as part of the Green Deal Skills Alliance, through which we are creating a network of construction firms to deliver Green Deal work to the highest standards. Our Cut the Carbon portal at www.cskills.org/cutcarbon details how to prepare and qualify as a Green Deal accredited installer.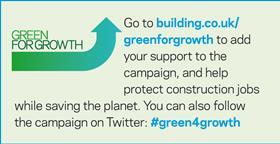 But upskilling is not only crucial for securing Green Deal work. Our industry is on a clear journey towards a low carbon future, driven by both government targets and by customer demand for cost-efficient and environmentally sustainable buildings. There are SMEs that are already reaping the benefits of their updated skills and capabilities. Birkenhead-based contractor Thextons is a prime example. It has invested, in partnership with a local training provider, to employ eight new apprentices to become specialist installers of Green Deal products, trained its workforce with low carbon knowledge and skills, and achieved PAS 2030 Green Deal Installer accreditation.
Thextons is living proof of the low carbon work opportunities that are already there for the taking: in 12 months, the business has increased turnover by 400% and has employed nearly 140 new skilled operatives.
The industry will soon be a low carbon one, and firms of all types and sizes must be prepared. Those with the right skills and qualifications will be in a position to cash in, whereas those without will find work increasingly hard to find.
The Green Deal is a significant milestone and it is critical that industry and government work together to drive it forward. But firms must be in a position to respond to consumer demand, or the increased consumer take-up we are calling for will become a huge missed opportunity.
Mark Farrar is chief executive of CITB-ConstructionSkills