With schools responsible for 50% of local authority carbon emissions, Matt Fulford looks at how simple measures can produce big savings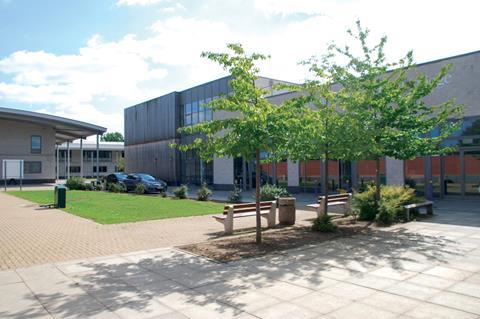 Schools have traditionally made up about 50% of a local authority's carbon emissions. This makes them a key target area for energy and carbon reduction. For this reason, a managed retrofit programme can deliver quick wins with low capital costs.
An important factor to consider is how the school is run. An April 2012 Partnerships for Schools report revealed that 25 new and refurbished Building Schools for the Future schools were using 280% more energy on average than Department for Education benchmarks. This shows that operational energy must be a focus when looking at ways of reducing energy and improving efficiency.
What can be done?
Improving control systems is often the best area for investment, with many payback periods below two years. Identifying periods when heating, lighting and air conditioning systems are not required and adjusting accordingly is an important step. Areas often outside a central controls system are extractor fans and split-unit ACs in rooms that in the past have been converted to IT rooms. An important step is to link controls together, normally under one networked building management system, using the existing school local area network, and ensuring as much as possible of the energy-consuming plant is under control.
Capital costs are dependent on what is already installed, but can range from £4,000 to £30,000.
Conversion to LEDs is now commercially viable for lamps that are on for 14 hours a day or more but, again, control is the most effective energy saving strategy in schools. Instead of investing in automatic passive infrared sensors (PIR) lighting control in the "owned" spaces such as classrooms, a more effective investment is in non-owned spaces, where nobody is sure who is supposed to turn off the lights when not in use. These include corridors, stair cores, changing rooms and communal rooms such as halls, staff rooms and dining rooms.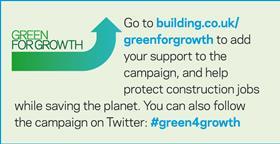 It is also important to consider daylight controls in order to ensure the artificial lighting is only in use when the natural light drops below a certain level. While LED payback can be longer than five years for schools, the appropriate use of PIR and other automated control in the areas that will deliver the savings can give paybacks typically in the region of two to three years. The capital costs will be dependent on the extent of the non-owned spaces but typically range from £7,500 to £15,000.
Insulation is increasingly encouraged in the lofts and cavities of residential buildings, and these actions will have similar benefits in a school environment. However, the difficulty with fabric insulation is that the benefit is often taken in terms of improved comfort rather than energy savings - some studies suggest moderate insulation improvements can increase rather than decrease energy consumption as the comfort expectations become higher. A more effective investment is insulating unlagged pipework and valves in the boiler room - in most cases, this has a payback of less than three years. As well as providing energy savings, this type of insulation has the additional benefit of ensuring control sensors do not provide false low flow temperatures back to the boiler, causing it to run harder. Unlike wall and loft insulation, this measure can be installed with minimum disruption enabling works to occur in school time. Typical installation costs range from £1,000 to £5,000 per boiler room.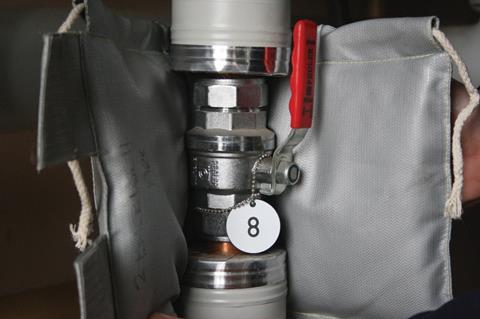 Fitting vending machines control sensors (PIR) that turn them off when nobody is around, is another simple way of reducing energy use. It is best to avoid the temptation to put on a simple plug-in time clock as this risks blowing the compressor by switching the machine off when it is running. By retrofitting these control units, savings average between 30-50% of the electricity required to run the machine. Again, these measures offer in the region of a two-year payback and are easy to fit, with a low capital cost of about £180.
Water is often the forgotten utility cost and there are simple low flow devices that can be retrofitted onto tap heads. WC cistern displacement and urinal flush control are basic steps but can provide considerable cost savings. Sub one year paybacks can be generated as a result, so should not be overlooked.
As well as the lower cost and quick wins that schools could be implementing, there are also major retrofit items with a longer payback that should be considered.
Voltage optimisation offers a good saving on electricity consumption and should be reviewed in secondary schools where the electrical load is often ideal for such a technology. It can reduce energy costs and maintenance requirements due to the improvement in power quality that a number of the units on the market offer. Although typical paybacks for schools are around five years, it can provide one of the biggest total savings of a single technology once the controls have been sorted.
It also has a major advantage over controls, being a "fit and forget" solution with little chance of someone messing with the settings and destroying the hard work designed to achieve the initial savings.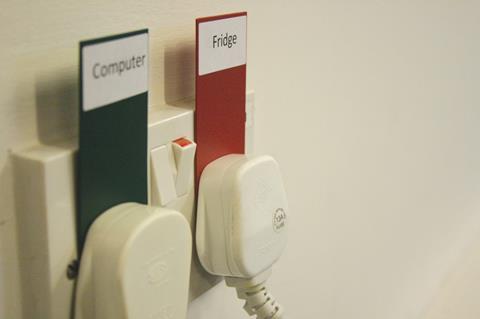 People
One area frequently neglected when considering retrofit programmes is how people interact with buildings. Making systems too complicated or taking away too much control can be counterproductive. It is surprising how resourceful people can be when it comes to finding a way around something that they perceive as interfering with their comfort. This includes teachers purchasing security head screwdrivers so that they can break into control boxes and fix cushions over sensors with masking tape. It is much better to make it easy for people to be comfortable and save energy.
A year-long programme at six schools in Kent has shown the benefit of a focus on people and their behaviour and the need to link up school leadership to teaching staff, pupils and site staff. Savings of 26% over the summer holiday period were achieved due to parties switching off equipment that was not required. Simple measures include neat labels on light switches and plug sockets that clarify what can and cannot be turned off.
All these measures were adopted where appropriate at two major PFI schools in Bedford. These retrofit measures delivered a 10% electricity saving, 28% gas saving and 28% water saving in just a year. The reduction in water saving has enabled a lower water tariff level to be procured, giving even bigger savings. With plans to install voltage optimisation later this year, a similar multiplier effect will be realised.
Energy and cost reduction in schools should often be centred on good controls, so that little wastage occurs when the buildings are not in use. This does not simply rely on a capital retrofit project to put these in place, but also continuing good and proactive management once installed.
Matt Fulford is head of low-carbon buildings at Sustain