Building reports on why, without extra incentives, consumers could give the government's energy efficiency scheme the cold shoulder
Few would dispute the claim made by energy minister Greg Barker that the Green Deal is "the most innovative thing in the energy efficiency space ever tried by government". For the first time, the government plans to meet its energy efficiency goals not by subsidising measures but by creating a self-sustaining market.
This will mean the construction industry is going to have to sell energy efficiency, as well as install it. But notwithstanding a £125m fund for cashback offers to consumers, there are no long-term incentives for the Green Deal - which many in the industry feel makes it a hard sell.
After all, energy companies struggled to meet their targets on previous government schemes, which heavily subsidised insulation products through a charge on all consumers' energy bills. The latest figures from regulator Ofgem show that with three months left to run on the four-and-a-half year CERT (carbon emissions reduction target) scheme the big six energy companies still had 10% of the work left to do, and 20% of the insulation work was still outstanding. Demand was so low that they had even begun to give away insulation.
This history of low take-up of energy efficiency schemes is why Building's Green for Growth campaign calls on the government to provide measures for consumers to drive the Green Deal. Specifically, we are calling on the government to look at further incentives, particularly structured tax incentives, and revisit its decision to drop the proposed changes to Part L of the Building Regulations - announced in December last year - that would have forced homeowners to upgrade the energy performance of their properties when making improvements (see full campaign aims, below).
Others in the industry are concerned too. The Federation of Master Builders has campaigned for VAT on home improvements to be dropped to 5% to keep costs down and make the offer more attractive. Meanwhile, John Tebbit, deputy chief executive of the Construction Products Association, points out that any long-term incentive must steadily nudge people towards energy efficiency, not spring it on them suddenly, to avoid people "writing to the Daily Mail".
Last month, Barker told Building that long talked-about changes to council tax to incentivise energy efficiency were still a "distinct possibility" and the decision to scrap "consequential improvements" as part of the 2013 Part L regulations remains "under review". While these are positive noises, there is no clear commitment to policy change just yet. So what will happen to the scheme without these incentives?
Number crunching
Without subsidy, there are very few reasons for private householders to take up the Green Deal. They will have to suffer the disruption of having energy efficiency improvements installed only to see the savings on their bills going on paying off the loan needed to pay for these at an uncompetitive 7%. The only subsidy available, other than the initial £125m cash-back scheme is the Energy Company Obligation (ECO) which will help pay the costs of insulating solid walls which are expensive and difficult to treat.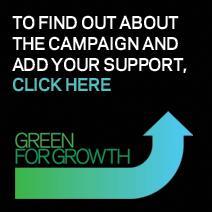 ECO follows in the footsteps of CERT and the community energy savings programme. These paid for the costs of insulating homes occupied by people who couldn't otherwise afford the upfront costs. The schemes are run by the big energy companies who fund the improvements with a levy on energy bills.
Under ECO the energy companies have to deliver £4.2bn of energy savings and cut CO2 emissions by 27.7 million tonnes by 2015. The government has linked ECO to the Green Deal to help subsidise it. The idea is ECO funding will subsidise solid wall insulation with the rest of the energy saving measures funded by the Green Deal loan.
According to energy efficiency consultancy Encraft, only 14% of homes retrofitted under the two schemes will be funded by the Green Deal alone. The rest will have some form of ECO subsidy. The trouble is Encraft has calculated the money available under ECO will pay for less than half of the measures calculated by DECC.
This means the Green Deal will have even less impact than previously thought or the energy companies will have to make up the shortfall by slapping the costs onto consumers energy bills.
It would be wrong if the public is left to pay the price because ministers can't get their sums right

Luciana Berger, shadow energy minister
DECC predicts implementing energy saving measures will cost the energy companies £80 for each tonne of CO2 saved. However, Encraft calculates the cost is much more likely to be £180 per tonne of carbon, based on estimated costs obtained from contractor Wates Living Space.
Matthew Rhodes, managing director at Encraft, says: "Much of this comes down to accurately estimating the likely costs of projects. The DECC's impact assessment and estimate is based on ignoring what they term 'hidden costs' of measures such as internal drylining. These hidden costs might include refitting kitchens and moving services, and even the DECC admits this could easily amount to £5,000 per project. Our model used much more accurate cost estimates, particularly for internal wall insulation."
That may well present a problem in the medium term because that funding is recovered from a charge on consumers' energy bills, making it a hot political issue if the cost rises substantially beyond what the government said it would.
Steven Heath, external affairs director at manufacturer Knauf Insulation, says: "If you don't have any demand drivers for the Green Deal and Green Deal-eligible measures, [then] the only driver available to the energy suppliers […] is an ever-increasing subsidy amount, which means a higher carbon price."
Encraft calculates that ECO will add £2.9bn to annual energy bills, more than double the £1.3bn the government estimates. Rhodes says the cost is equivalent to about a 10% increase in everyone's energy bills from current levels.
The politics of energy bills
Average annual energy bills are at an all-time high of £1,352, according to consumer website uSwitch. This prompted the government to launch the Green Deal with a publicity campaign trumpeting the scheme's ability to reduce energy bills.
Rhodes says: "We expect a highly turbulent and unstable marketplace in which, short term, the utilities pick off the easy wins in terms of carbon reduction, followed by protracted wrangling over the costs of solid wall insulation, possibly culminating in further radical changes to the scheme." Indeed, the energy companies have already been vocal in their opposition to the scheme. A study by economic consultant Nera, commissioned by the big six energy companies - British Gas, EDF, E.ON, NPower, Scottish Power and Scottish & Southern Electric - published in November 2012, calculated that ECO would cost £160 per tonne of CO2 - more or less the same figure as reached by Encraft's independent study.
Shadow energy minister Luciana Berger says Encraft's figures raise "serious questions" about whether energy companies would be able to avoid increasing bills to pay for the ECO. She says: "It would be wrong if the public is left to pay the price because ministers can't get their sums right."
Knauf Insulation's Heath says: "If there is a high carbon price it means a large amount of subsidy is going into a small number of homes. That's not what energy companies want and I suspect it's not what government wants either. It's not good for equity and distribution."
Richard Griffiths, consultant at the UK Green Building Council, says the effect on energy bills could hit the poorest worst. "At a time when support for those in fuel poverty is falling, this is a concern," he adds.
Sustainability consultant David Strong says: "At the moment economic growth and stimulating the economy seems to be the government's priority and not the grandstanding claims to be the greenest government ever. There's a risk of a backbench revolution against anything that would suggest a rise in consumer bills."
However, Sean Lockie, head of sustainability at consultant Faithful + Gould, is much more positive about the prospects for the scheme, even without incentives. He points out that carbon is currently being traded under the Carbon Reduction Commitment. This requires commercial companies of all types to reduce their carbon emissions or face fines of £12 per tonne. He argues that this shows that carbon is unlikely to be traded at £180 under ECO.
He adds: "We underestimated the impact of the [solar electricity] feed-in tariff. There were two to three months of poor take-up before it took off." He argues that scheme, like the Green Deal, received a cool reaction from the industry and the media when it was launched.
But Rhodes points out that ECO is a closed market for carbon and so comparisons with other wider initiatives may not be accurate.
Certainly, seen in this light, the Green Deal appears much more of an afterthought to a traditional subsidy scheme rather than the "transformative" programme the government has billed it as.
That said, Encraft predicts the whole market is worth £15bn over the next 10 years, slightly more than DECC's £14bn estimate. But that future starts to look a lot less certain if the scheme is a major contributor to rising energy prices. There remains a lot of potential in the system, but will the government heed our campaign and capitalise on it?