The journey towards net zero needs to be taken one step at a time, but it is time for a big leap forward, says Ann Bentley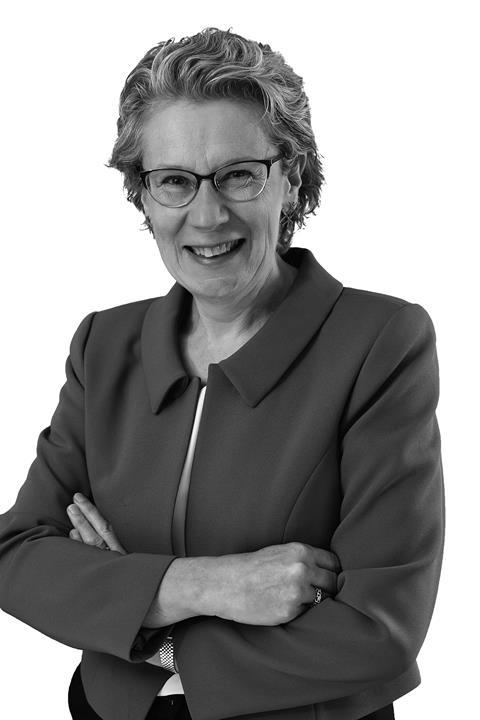 If, like me, you are a regular reader of Building, you may be aware that I have written previously about how our industry's biggest challenge is an environmental one. So I welcomed the announcements from COP26 over the past two weeks, yet now share in Alok Sharma's disappointment that the commitments did not go farther and that progress is not moving faster.
At the start of 2020, I reflected on the opportunities the new decade might bring. We are now nearly two years past that point and, since then, the government has published its Net Zero Strategy: Build Back Greener which set out its "policies and proposals for decarbonising all sectors of the UK economy to meet our net zero target by 2050".
Then came the heat and buildings strategy to look at setting a pathway for homes, commercial, industrial, and public sector buildings.
And the past 18 months have seen industry initiatives including the Construction Leadership Council's green construction board and the CLC's CO2nstruct Zero performance framework, the combined strength of 34 professional bodies – brought together by the Construction Industry Council, the UK Green Building Council and many leading players within the industry, like ourselves at RLB UK – commit to the carbon zero pledge and become a net zero carbon business champion.
This investment is only the tip of the iceberg in solving the challenge of how we heat our homes effectively
It was also promising to hear the Chancellor's commitment in his Autumn Budget to subsidise 90,000 air source heat pumps over the next three years, although obviously with roughly 29 million homes and the need for the body of the building to be insulated fully, this investment is only the tip of the iceberg in solving the challenge of how we heat our homes effectively.
What was far more interesting was the government announcement of the first wave of £160m from the £3.8bn committed over the next 10 years of the Social Housing Decarbonisation Fund, to deliver innovative retrofit projects for social housing which also supports the clean growth strategy ambition to improve as many homes as possible to EPC C by 2050 – surely a great blueprint for both other public sector estates but private retrofits too.
All good news and great initiatives in turning the dial up in the environmental challenges we face today. Yet, as many of us are aware, the statistics show that around 40% of total UK carbon emissions come from the built environment sector. Add to this that 32% of landfill waste comes from the construction and demolition of buildings and 13% of products delivered to construction sites are sent directly to landfill without being used and there is no doubt that we still have a long way to go to build a sustainable future.
We also know that, while many have started their carbon reduction journey, committing to reach net zero or even, like Microsoft, become carbon negative by 2030, achieving a greener future is not all about carbon. Of course, this was acknowledged at COP26 with 105 countries, including the UK, pledging to cut methane emissions by 30% by 2030.
The only way we can truly reach a more sustainable planet is to think more holistically about our impact on the environment
As that stalwart environmentalist Sir David Attenborough pointed out in his emotive COP26 address, the only way we can truly reach a more sustainable planet is to think more holistically about our impact on the environment. So for us in construction that means thinking about air quality, biodiversity, water usage, impact of demolition and the materials we are using on site and sending to landfill – effectively the build from design to demolition – and even sometimes considering whether to build at all.
Meanwhile, we also need to think about the next part of the sustainability puzzle. While driving our use of gas and oil down, how do we manage the consequential rise of demand for electricity and manage our UK energy sources?
Last week the UK government agreed to fund development of mini nuclear reactors for carbon-free energy. With the plan for an energy consortium to build 16 SMRs around the country that would be plugged into the grid by 2031, it is estimated that each reactor could power nearly 1.3m homes.
As we move towards a future reducing or without burning fossil fuels, we need to look at how we will source the amount of electricity and energy we need, to come to terms with all the different ways we will need to generate electricity to power this new world we will be living in.
Raising the conversation around a greener world is key to us raising awareness of what we need to do. However, action is what is imperative now.
Encouraging challenge and input from a very diverse range of employees and stakeholders is an easy step to take to change our personal and corporate behaviours towards the environment.
Change is a journey that must be taken one step at a time. Ensuring that we understand the actions and responsibilities we have as individuals and as an industry and the impact of the built environment on society, community and the environment in the broadest sense is the only way we will really stem the damage we have already done and protect the future of our world. It is the only way we will be able to build towards a greener, and better, future.
Ann Bentley is a global board director of Rider Levett Bucknall, a member of the Construction Leadership Council and a collaborator on the Value Toolkit
Building Talks Net Zero podcast out now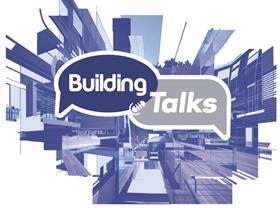 You can hear interviews recorded at COP26 in the Building Talks Net Zero podcast out now. Interviewees include Gregor Craig, Skanska UK chief executive, Hannah Vickers, Mace chief of staff, and Sarah Linnell, engineer at Cundall, who chaired the CLC event at COP26.
>> Click here to find out more and for details of how to subscribe to the series