Last week's zero carbon climb down will hit industry exports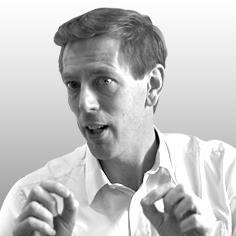 I was doubly disappointed last week to hear the government's announcement that carbon targets for new developments will be weakened further. The environmental implications are bad, but the real losers will be the UK construction sector, its customers and its supply chain.
What depresses me most is the degree to which the announcement illustrates, once again, how little the government seems to understand about intelligent market regulation and government's role in the construction sector.
In most markets increasing quality, innovation and skills are driven by customer demand and competition to meet this demand. Capitalist economies outperform planned economies globally because customers drive businesses to deliver improved products and services.
However, in the UK construction market this dynamic doesn't work very well, because for the vast majority of new buildings the end customer is separated from the builders by a chain of development organisations and intermediaries. This means that for the bulk of the modern new build market, the government acts as a proxy customer, largely through the Building Regulations.
Building Regulations are, therefore, the main mechanism for driving innovation and quality into the market.
Innovation and quality in turn generate demand for more skilled construction workers and help UK construction supply chain businesses to compete globally and generate sustainable wealth and jobs.
Intelligent regulation costs the taxpayer virtually nothing
Tough carbon targets in particular are a very easy and cheap way to strengthen UK construction businesses in this respect. The benefits in terms of lower running costs and energy bills; healthier and more durable homes; more globally competitive construction product suppliers, and a higher quality built environment by far outweigh the slight short-term inconvenience to major housebuilders of having to adapt their standard designs.
Back-of-the-envelope estimates of additional costs to developers almost always lazily in assume the kind of unwillingness to adapt business models and the lack of drive to continuously improve that are characteristic of non-competitive markets. In any case, minor changes in build costs are relatively insignificant compared to other factors impacting house prices.
One of the things that pains me most about the way government works is to see millions being invested in programmes to drive innovation, improve skills and help business export and, indeed, reduce carbon emissions, while simultaneously another part of government is carefully removing the demand side incentives for businesses to do exactly these things on their own, using private finance (ie. Building Regulations). Intelligent regulation costs the taxpayer virtually nothing, but it is perhaps the "intelligent" part of this phrase which Whitehall finds most challenging.
It is tempting to conclude that it is not just in environmental policy that the current government has lost its way, but that they also have very little idea of how to regulate and build competitive markets or manage efficient industrial policies either.
Matthew Rhodes is managing director of Encraft