Labour has collapsed into navel-gazing over its leadership contest. But the government must be held to account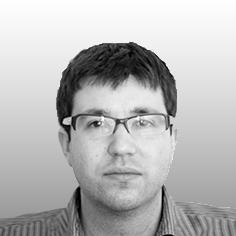 A month ago, Andy Burnham launched his personal manifesto for the Labour leadership. Alongside the re-nationalisation of the railways, the centrepiece was a rejection of "the growing market of free schools and academies". As this article illustrates, he remains an advocate of the Building Schools for the Future programme – but such is Labour's mess that such important messages have been lost in tragically drawn-out introspection.
Burnham is one of politics' nice guys: someone who laughs away digs that he looks like a Thunderbird because of eyelashes that appear to be permanently buried under a thick layer or two of mascara. Reminded that his wife, Marie-France van Heel, once tweeted that his chief opponent, health secretary Jeremy Hunt, looked "bloody awful" during a TV interview, Burnham jokes "that's nothing" compared to what she says about him.
Tony Blair's biographer John Rentoul doesn't think Burnham is odd enough to be Labour's leader – that role requires someone with a degree of narcissism.
The shadow health secretary was, of course, a warm favourite to take the party's crown when Ed Miliband stood down on 8 May, the day after the nation went to the polls and quite conclusively told the then-Labour leader that they did not want him to be prime minister.
Paddy Power, for example, quoted Burnham at 7/4 in the hours after the resignation; the hard-left's Jeremy Corbyn was 100-1 before he formally entered the race in June. By August Paddy Power had paid out on a Corbyn victory – the result will be in on 12 September.
The Labour leadership should be concentrating, for example, on demanding that schools' capital spending is increased and then protected
Pushed on by an unexpected surge in activist support, Corbyn's momentum has seemed unstoppable after only he of the four contenders voted against the government's welfare reforms, which include £12bn of spending cuts.
Burnham remains in second place and appears genuinely hopeful of pulling off an unlikely revival. Few agree, though, and a Corbyn victory will see MPs argue over the party's pull to the left and the numerous plots to replace him that will undoubtedly follow.
Corbyn will probably be safe for two years while all this intrigue is going on. A move to the left should boost Labour's chances of doing well in the Scottish elections next year, buying him some time. An immediate coup, suggested by some, is still unlikely given even the strongest Corbyn detractors in Labour's parliamentary ranks realise this would look dreadfully undemocratic.
That's two years, possibly more, when Labour MPs will be fighting among themselves. That's no way to for an opposition to behave, particularly when only barely one-in-three voters put their crosses by the Conservatives in May.
The Tory government – any government – must be held to account by the main opposition. It won't be, which means that major problems, including this possible schools crisis, will get missed - the Labour leadership should be concentrating, for example, on demanding that schools' capital spending is increased and then protected (that's not to say the view is correct, simply that Labour's voters would rightly expect the party to do so).
A Conservative London Assembly member, while laughing at Labour's problems, was perplexed by the "existential crisis" that Labour has reduced itself too. Although 232 seats was the party's lowest haul since 1987, it is nowhere near as shocking as the Tory result in 1997, when the party was more than halved to a band of just 165.
Labour has indulged itself in self-reflection this summer, when it should have been on the attack. Even in a Corbyn victory, the navel-gazing should stop.
Mark Leftly is The Independent on Sunday's political correspondent and is also associate business editor across The Independent titles and the London Evening Standard