The Autumn Statement failed to tackle the key challenges we face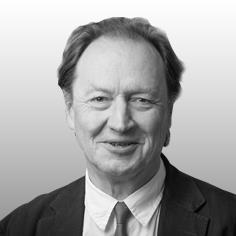 Reflecting on last week's Autumn Statement, it doesn't seem to me that anything significant has been done to support alternative approaches to housing, to prevent the imminent collapse of Green Deal retrofitting work including investment in the missing skills needed to deliver the programme, or to expand the supply of renewable energy.
There were some political giveaways like removing the 2p escalator on fuel duty, which is pretty craven, and, while we are thinking fuel, when will a chancellor get a grip on taxing aircraft fuel which is even worse in terms of climate impact? Free school meals are really useful despite the £600m cost being paid for with massive £1bn cuts in each of those departments not ring-fenced; but do all schools have the kitchens to cook Jamie-approved meals and if not where will that money come from? I like the idea of tax relief on social enterprises but will that bring support for the alternative housing models that we need to begin to meet the demand.
The government's flagship infrastructure projects are all piecemeal
Before the last election, well into the recession, there was a cross-party agreement on green construction as the key policy to get the country out of recession, with the coalition government promising to be the greenest ever. With more than 40% of the energy we waste coming from our buildings and a general policy vacuum, surely we need some new initiatives such as fiscal incentives to encourage people to reduce their energy waste. But what we got in the Autumn Statement was the continuing austerity that has seen far too many construction firms, especially M&E contractors, go to the wall and their hard-earned knowledge lost.
The government's flagship infrastructure projects are all piecemeal. HS2 does not come with any improvement in movement east-west across the country. New nuclear power is to be provided at a staggering guaranteed price but without any provision for the clean-up after the fuel is spent and Sellafield contractors have apologised for exceeding their budget, presently capped at £70bn but still rising. Fukishima meanwhile is going to take an estimated 40 years to clean up, cheap American brown coal is being imported and the chancellor has given tax breaks for fracking.
A £30m funding boost for Joanna Lumley and Thomas Heatherwick's planted bridge across the Thames is good fun but is it in the right place across the Thames and what new investment have Manchester, Sheffield and Newcastle got to boast about? Who has the sustainable vision we need in this government? Perhaps we need a National Plan.
Robin Nicholson is a senior partner of Cullinan Studio