This year's nominees for the UKGBC award show that a very important part of being greener is spreading the message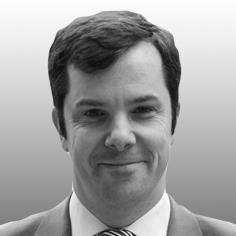 Last year I was privileged to win the very first Rising Star award, presented to me at Ecobuild 2013. This award is organised by the UK Green Building Council and PRP Architects in memory of the late Mel Starrs. Its aim is to offer the opportunity for professional recognition amongst the built environment community, for those who have made a real difference to the sustainability agenda.
With Ecobuild 2014 nearly upon us, it's time to consider who the next rising star should be. As the previous winner, I was delighted to be invited back to review the nominations and help select a shortlist from this year's crop of candidates.
It was heartening to see such a high volume of nominations from a diverse range of people working in many different roles, and all of whom are working extremely hard to make our industry greener and more sustainable.
A common theme, and one in which the judges were particularly keen to see demonstrated, was how the people nominated had engaged their colleagues and the wider industry, acting as a catalyst for change. This was something Mel had done remarkably well during her career. She wrote an excellent blog, providing a critical analysis of sustainability and the built environment, a subject I had discussed in one of my earlier columns regarding changing behaviours and engagement in December.
It was evident that the nominees for Rising Sustainability Stars 2014 were going above and beyond a level of purely personal commitment
There were some great examples of people working in a variety of different organisations, both large and small. This included some who are making great strides in traditionally more difficult sectors such as retrofit and refurbishment. This impressive list has therefore made it very hard to determine the finalists.
As you'd expect, all of those nominated had their own personal commitment to sustainability. However, it was evident that these nominees were going above and beyond a level of purely personal commitment. They had demonstrated that in being sustainable, it means more than just tinkering with a particular project or product, or improving a process or initiative and making it more efficient or slightly less damaging than before. They also showed that it's more than just about producing less waste or using fewer resources.
To be truly successful, as many of the nominees this year have proven, it's also essential to engage and encourage others to make their own improvements. By doing so people are more likely to take ownership of the changes being made and the scale of the impact will be much greater with a longer lasting impact, or dare I say it, more sustainable!
Andrew Kinsey is an operations director and head of sustainability for construction at Mace