Pre-recession, collateral warranties were 'belt and braces' protection. All that has changed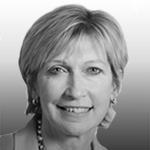 Is there a market in collateral warranties these days? Do they have a value?. The latest court judgment to feature collateral warranties — Oakapple Homes (Glossop) and DTR got me thinking.
In the early days of the recession I was giving weekly, sometimes daily, advice to funders on how to remedy an absence of collateral warranties in projects being sold on. How could parties who had agreed to provide these warranties be forced to provide them?
With funders exiting property development as fast as they could and often selling on part built assets they were keen to ensure a full suite of warranties was available to a prospective purchaser. It didn't matter that we advised they might be of limited value particularly where a development was to be completed by others. At the lowest point in the market, gaps in collateral warranty cover for a development were used as one of the reasons or excuses to reduce the price. It was hard to justify but as a lawyer very hard to remedy. Why should a company, very often unpaid, offer up a collateral warranty and so increase the number of parties by whom it might be sued?
That side is certainly quieter now but suing under a collateral warranty has now become flavour of the month. When the Contracts (Rights of Third Parties) Act came into force many years ago giving a third party certain rights under a contract without being party to it, some lawyers predicted this would end the use of collateral warranties. Nothing could be further from the truth.
Pre-recession we used to advise clients that claims were hardly ever made on these warranties. They were "belt and braces" protection. Well all that has changed. Collateral warranties covering design liability and latent defects arising from design failures are usually backed by professional indemnity insurance. Where better to go to be sure any judgement will be paid? That is undoubtedly one of the reasons claims under these are prevalent.
And when did you imagine a party would sue to force a company in liquidation to sign a collateral warranty so that they could take advantage of the insurance cover that lay behind it? This is what they were doing in Oakapple Homes. The collateral warranty standard clauses are currently being tested by these court proceedings. Will they stand up to it?
And now the very latest is Mr Justice Aikenhead's decision in Parkhead Leisure vs Laing O Rourke (29 August) where he has found that a collateral warranty can be a construction contract for the purposes of the Housing Grants Act and therefore subject to adjudication. This is on the basis that certain collateral warranties such as the one in question covered the contractor actually carrying out and completing the work, not just warranting the position post completion. What next?
Lindy Patterson QC is a partner and solicitor advocate at Dundas & Wilson LLP