Firm plays up FTSE experience of new chairman Sir John Parker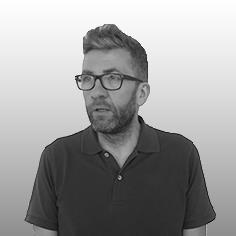 Another new management appointment at Laing O'Rourke may be treated by some as another so what.
The list of men and women who would be Ray is a long one: Tony Douglas, Anna Stewart, Paul Sheffield are some of the names that have come and gone at the firm.
One name has remained constant – that of Ray O'Rourke who until today's announcement was chairman and chief executive of the business that shot to prominence way back in 2001 when it picked up the then ailing Laing Construction for £1.
But the appointment of Sir John Parker, a 75 year old businessman from Northern Ireland, as the firm's new chairman feels different because of his FTSE background – the release announcing the news went out of its way to highlight this – and the fact that O'Rourke has this time kept the chief exec role himself.
This dodges the problem of finding a new CEO who can cope with Ray's "hands on" chairing style, whilst allowing O'Rourke to split the two main roles at the firm. Investors aren't keen on one person holding on to both and earlier this year, O'Rourke conceded that a possible future direction of the firm is a float.
Parker's CV includes chairmanships of five FTSE companies – support services firm Babcock International, gas company Lattice, utility National Grid and water company Lattice.
He is planning to take up his new role at Laing O'Rourke later this year when he steps down from chairing mining giant Anglo American, listed on both indices in London and Johannesburg, where he has been in the post since 2009.
O'Rourke has previously said he has been thinking about a succession plan since 2006 – which by anyone's measurement is a long time especially so since the plan – who takes over from Ray O'Rourke – is still to be finalised.
O'Rourke has also previously suggested a float might make its manufacturing business more of a magnet for a float. And that might be the real succession plan. A quick glance at Parker's CV – other stops in his career have included spells at British Gas, British Coal, P&O and Belfast shipbuilder Harland & Wolff – and O'Rourke looks to have hired a man who might be able to prepare the firm for such an eventuality.
Dave Rogers is Building's contributing editor