The Middle East's lack of planning rules gives architects an unparalleled freedom, which can result in a certain purity of design or ridiculous extravagances, says Terry Tommason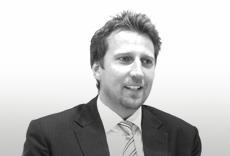 Travelling extensively across the Middle East over the last four years has been an extraordinary experience. What is most striking is that from an architectural perspective the sky is literally the limit since the non-existence of rigid urban planning controls in many countries provides an unadulterated opportunity for architects to express their raw talents without filtration. Clearly there are examples of where this works magnificently, but sadly there are many more examples where it does not. Few buildings here have been graced by the hand of subliminal architects such as Renzo Piano, Norman Foster, Ieoh Ming Pei and Richard Rogers and many appear to have been conceived in the dark or at best by novices.
Al Bidda tower in Doha is a beautiful example of what can be realised when design is left pure. Penned by the Australian firm GHD, it climbs and twists elegantly 215m up and has geometry and form that appears to have been influenced by the iconic FIFA World Cup Trophy designed by Silvio Gazzaniga in 1974. It compliments the towers that frame it in the Central Business District, West Bay, in Doha. No surprises then that this is the natural habitat of Qatar 2022 World Cup Supreme Committee and Program Management team.
Bahrain Financial Harbour dominates the skyline of Manama and casts a dark (green) shadow over the Persian Gulf as it broods towards Qatar, its neighbour, to the south. Completed in 2009, perfectly timed for the world economic crash, it has become an un-occupied icon of the extravagances of the era. With no true form or context it dominates the island at 260m and is one of the few buildings that has no redeeming qualities, from any angle, near or far.
Sadly it also became a symbol during the Arab spring uprisings in 2011 and directly towers over the notorious Pearl Roundabout which witnessed the mostintense fighting. Architecturally itis more "chronic" than "iconic" and unfortunately will be Bahrain's legacy from the economic crisis lasting long into the future.
Terry Tommason is EC Harris' head of property & social infrastructure in the Middle East
WONDER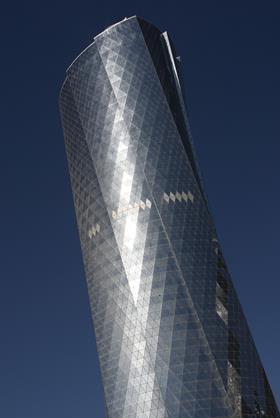 The Al Bidda tower's unconventional diagonal curtain wall rises over 43 storeys. Because of its twisting shape, designed to resemble a tornado, all columns are inclined and each floor has a unique shape. Bam worked on the project, which has a rentable area of 41,500m2. As well as commercial space it also contains restaurants, an art gallery and a health club.
BLUNDER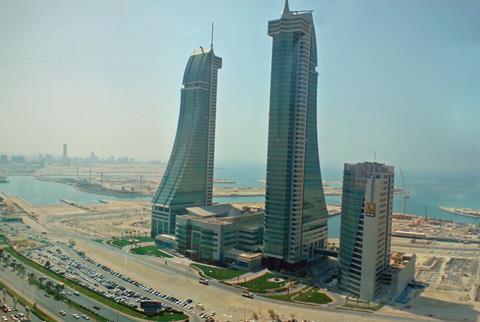 The Bahrain Financial Harbour development, where it is estimated 7,000 people will live and 8,000 will work, comprises 10 projects. Phase 1 is the Financial Centre which includes the Harbour Towers, Harbour Mall and Harbour House. The developers claim that having a "focused financial district"
will increase the sector's contribution to the kingdom's GDP and will create jobs in banking, insurance and consulting.