Investors no longer want us asking if they need project management, quantity surveyor or employer's agent services – they are looking for support with the bigger picture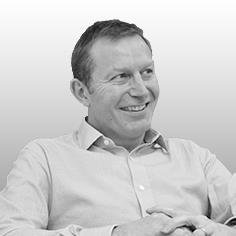 According to recent research by investment data provider IPD (Investment Property Databank), real estate has outperformed all other asset classes in the UK during the last year. The UK is no stranger to property investors, offering an ideal marketplace for asset diversification and a more stable economic environment compared to elsewhere in the world. However, these increased levels of activity have presented the property and construction sector with a new challenge.
The main concern in is that there is not enough product that will generate the required risk adjusted returns that investors require. As such, investors no longer want us tapping on their doors asking if they need project management, quantity surveyor or employer's agent services; they are looking to us for support with the bigger picture.
They want help in identifying off market opportunities by leveraging relationships that we have with our existing customer base, recognising untapped value potential on assets, ideas on how to improve deal flows, how to take advantage of existing market dislocations and optimise real estate portfolios, especially in the private rented sector, including what can be done to attract tenants and drive higher rental income. They seek advice on returns, the cost of buying and retaining an asset versus buying and selling. In short, they want a much more value based approach from their technical advisors.
To meet this new expectation, we need to ensure that we are fully equipped to respond, that we understand what drives value in a clients' business plan and appraisal. What are the risk drivers and what levels of return need to be achieved? To respond effectively, we need to think differently and use our skills in a different way. We also need to upskill ourselves and start to build more diverse and rounded teams, in particular drawing in sector specialists with expertise in the particular investor marketplace into our technical arena.
We can also reinforce the age old plea of asking a cost manager to become involved at an early stage, ideally at concept level. The earlier we can get involved the earlier we can start influencing outcomes. We can advise on the impact of income streams and how those risks link into the specific levels of cost. We can advise whole-life cycle costing and the impact on the exit strategy. As well as helping an investor to maximise his investment, this type of service delivery will also enhance and strengthen the reputation of the cost management profession that continues to fall under criticism.
In response to investors, the cost consultancy profession is taking steps to transform itself from a pure technical state into one which understands the bigger picture and the business drivers of an investment decision. Adapting our core skills of cost, project and employers agent will lead us through transition to be seen as a trusted business advisor so that we can demonstrably contribute more positively to an investment decision and deliver more positive outcomes to our clients.
Money makes the world go round and the cost advisor will always be in demand, no matter what guise the profession takes.
Richard Marriott is director at property and construction consultancy DBK