Attracting investors and providing greater project security are just two of the benefits of using bonds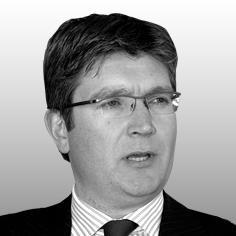 UK commercial schemes are primarily funded by bank debt at the moment, but could bonds replace bank debt as the primary source of future financing?
The use of bonds for financing development investment plans is nothing new. It works well for sectors such as transportation, industrial and conglomerates but for UK real estate development it is mainly limited to the REITs. Given the UK public's fascination with anything to do with making money from property it seems odd the real estate industry hasn't yet tapped into this in more creative way to resolve the industry's continued challenge of finance.
Bonds pay regular interest and can offer varying periods of maturity. During this period their prices may rise and fall according to interest rates, but by and large you know what your return is, providing the issuer stays solvent.
By seeking project or corporate bonds, real estate developers will be encouraged to position their schemes with local or national investment communities. What would the demand be for a Battersea Power Station bond open to retail investors as well as the institutional investment community? Or how about major urban regeneration schemes offering investors tax credits on interest payments? As well as offering an alternative funding source for developers, such bonds will provide greater transparency to investors on the progress of their invested projects, as well as the financial well-being of their sponsors, the developers.
An additional impact of real estate bonds could also be the re-entry to the market of the property developing conglomerate. We may have thought this type of organisation became extinct in recessions past. However, they are alive and very healthy in Asia with example companies such as Sime Darby and Mitsubishi having significant real estate development investments extending to the UK.
Ultimately, I believe that as the economic growth begins to increase, developers will consider the greater use of bonds as an alternative to real estate debt. This impact on our industry will be for all players including contractors, consultants and sponsors to provide greater project certainty on outcomes. Also, there will be a unique industry opportunity to demonstrate the attractiveness and inventiveness of our industry relative to our peers to a broader audience.
Matthew Cutts is EC Harris' global market sector leader for financial institutions