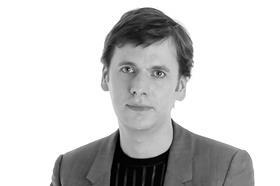 What do we want the retail experience of the future to be, and how do we want city centres of the future to look? Is there a future for retail parks? I hope not.
In the last 30 years, it has been easy for developers to get permission to build sheds with surface car parks by motorway junctions or on the ring roads of regional cities. I don't think local councillors quite understood what they were doing to their urban high streets when they gave planning permission to these out-of-town developments that were neither uplifting nor civic.
It should have been every council's responsibility to balance out-of-town development with the survival of their high streets, yet all too often this did not happen. Councils and developers have slowly undermined local high streets where retailers have to pay rents, and where customers have to pay to park. They have created a ring of retail parks that might have no redeeming urban qualities, but that are convenient to reach by car, with free parking.
Thanks to online shopping, people now have more choice than ever before, without having to engage with the city in any way. If retail is to survive in the city, as physical space, it needs to get better to create real, tangible experiences that are unique, complementary but distinct from the online world.
If the remaining retail consolidates into the high street, the question needs to be asked, what to do with the empty retail boxes and surface car parks left over along the ring-roads. Infrastructure and services have been created to support these developments and it seems unrealistic to assume it would revert back to agricultural land in a country that is so desperately short of housing developments.
We see the future of out-of-town retail parks as new sub-regional town centres, surrounded by new housing developments. The infrastructure and the utilities in the ground should be able to support developments of 1,000-5,000 residential units. However, it would seem absurd to design and build new isolated, car-dependent communities in this day and age, where everyone has to travel for work or school.
We would wish to see proper mixed-use communities emerging in these locations, combining office and employment spaces alongside houses, schools and nurseries. Some retail parks are in the middle of nowhere, but there are others that are close to urban fabric, with public transport connections already set up, making these developments feasible without much new investment.
Friedrich Ludewig is a director at architect practice Acme