How can we ensure that a growing London is a liveable London?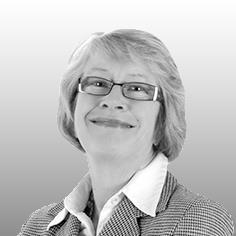 London is a great and successful city, but what are the implications of this success for its future?
The figures are stark. By 2030 1.5 million people – almost as many as currently live in Birmingham – will be added to the 8.5 million living in London. Accommodating growth of that scale in a way that allows the city and its people to thrive and prosper will be extraordinarily challenging.
The mayor's Design Advisory Group, who provide expert advice to support design quality in all the mayor's projects and programmes, has been considering the implications. One of the most pressing issues is the public sector's capacity to support the delivery of new urban development on an unprecedented scale. We have been using the term 'placemaking' to mean the whole range of skills that are required to make good places, from architectural to negotiating skills, to commissioning and conservation expertise. Much of this capacity has been hollowed out of local authorities through austerity savings and through other culture change. Planning departments are often hard pushed to provide more than the administrative minimum of determining planning applications. In this situation, how on earth can we expect good growth to result?
We surveyed London boroughs and they identified the top three barriers to meeting their capacity needs as uncertainty over funding (91%), lack of available funding (87%), and complexity of the recruitment process (78%). As a result, authorities are increasingly turning to external consultants and private agencies as a short-term measure to fill the gap. All London boroughs cover their capacity needs by procuring external consultants, and 83% by recruiting agency staff. While this approach offers more flexibility, over the longer term it can erode local knowledge and capacity, and result in unnecessary costs.
The call for more resources for public sector is hardly new. But it has never been clearer. Many in the private sector recognise that this is a priority too. There is strong evidence that developers or investors are willing to subsidise additional local authority capacity if it helps to de-risk the planning process and shorten timescales. Capacity is becoming everyone's issue – a recent survey of housebuilders identified providing additional resources to local authority planning departments as the single most important policy measure to boost housing supply.
Can we find a better model for harnessing the skills and talents of planners in London to ensure that we can promote and shape a city we all want to live in and enjoy? And how can we have processes in place to ensure a growing London is well designed?
Our key recommendation is to address the placemaking skills deficit by calling for the mayor to launch a 'place agency' for London. Starting with a 12-month pilot, backed by the mayor, it will recruit and embed talented professionals in place-based roles within local authorities. Emulating successful programmes like Teach First in education, appointees will be deployed on a range of assignments, will be supported by a training and mentoring programme.
We are also recommending a range of practical measures to help maintain and deliver quality. We are advocating that design review should be used more widely and consistently. Currently, due to the complex picture of providers, coverage is patchy. In fact, from our research, indications are that approximately 350 schemes receive a design review in London annually, indicating (at best) only 28% of major planning applications are seen at a design review process despite the NPPF's reliance on the process to help to determine the quality of planning applications.
While a planning authority is required to assess the design quality of a proposed building or public space during a planning application process, many detailed matters are left to be controlled through conditions which receive less scrutiny. Changes to designs, post-planning are often allowable as 'minor amendments'. However, even minor changes can have a substantial effect on design quality and result in a watering down of the design vision. MDAG are recommending the inclusion of a policy in the next iteration of the London Plan to encourage the use of fewer, more strongly enforced planning conditions, so that design quality is built into the planning consent and is not subject to revision.
The complex route of a scheme from planning consent to delivery can also result in a decline in quality as sites change hands. The trade of planning permissions in a city with high land values can render the planning consent more of a currency than a promise of quality. We are promoting the use of S106 clauses to ring-fence resources for design input to be safeguarded, should the original design team not be retained or the site sold on.
Placeshaping is about designing the conditions for 'good growth'. It is the inconspicuous but indispensable background work of coordinating investment, shaping development, galvanising communities and strengthening the character of a place. Without it, we could be jeopardising the golden goose that lays the golden egg.
Joyce Bridges CBE is a planning and urban policy adviser and a member of the Mayor's Design Advisory Group