With more and more of the global population living in cities, Peter Head explores the practical steps necessary to ensure a sustainable future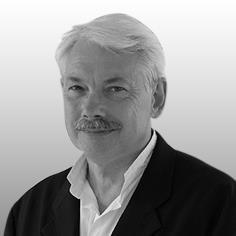 Every day cities and city living are in the news wherever in the world you turn on the television or pick up a newspaper. This is not at all surprising as by 2030 there will be one billion more urban residents than rural and cities are responsible for the bulk of production and consumption worldwide.
Roughly three-quarters of global economic activity is urban, and as the urban population grows, so will the urban share of global GDP and investments. This explains why many global corporations are now moving their marketing focus to cities. This is not just about market size but partly a realization that cities are dynamic centres of innovation and entrepreneurial activity.
There is a great paradox of course because cities are home to extreme deprivation and environmental degradation with one billion people living in slums. Also existing and evolving cities and the way we live in them are driving resource exploitation and ecosystem destruction that threatens the long-term development of the human race. Global financial models are causing asset bubbles and a boom-bust cycles. Even worse than this, many cities are disempowered, governance is poor, and they have little money or ability to move in a more resilient direction.
The infrastructure and urban forms we are building at the moment will be there in 2050
Here, in a series of blogs, I will focus on how this dilemma might be resolved by focusing on possible practical steps forward and what, for example, might be the role of social media, big data and building and infrastructure information management systems, renewable energy, circular economy, community-led development, performance based procurement and systems thinking.
A big theme of mine will be the way cities and their rural hinterland can be considered as a human-ecological system for greater harmony and resilience. For example, using wastewater, waste nutrients and organic materials for food growing inside and outside the city and creating local jobs.
Perhaps the biggest challenge to professionals is the sheer speed and scale of change. The infrastructure and urban forms we are building at the moment will be there in 2050 when everyone agrees we must have transformed cities to be low carbon, clean, inclusive and resilient to climate change.
As Gandhi said 'there is no point in running fast unless you run in the right direction'. I hope I can help illuminate ways of finding the right direction, so we in the UK can help to lead our communities and the rest of the world towards a more resilient future.