In this case from the oil and gas industry, a contractor tries to recover costs for its own negligence. It's not as strange as it sounds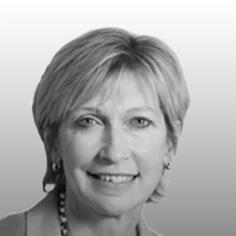 Contracting parties regularly use exclusion clauses in contracts to limit their liability. This can be done by excluding certain types of loss for which they would ordinarily be held liable on breach of contract. Common exclusions include recovery of loss of profit and other consequential losses.
The courts have traditionally interpreted exclusion clauses narrowly assuming that a party will be reluctant to give up a right of recovery that would normally be open to them. To successfully exclude losses it needs to be clear what type of loss you are excluding and in what circumstances.
This came under the spotlight at the end of last year in Persimmon Homes & Ors vs Ove Arup & Anor [2015] in the Technology and Construction Court, where a consortium of housebuilders sued Arup for allegedly failing to identify asbestos at a development site.
However, it is not only exclusion clauses that come under the microscope in cases of alleged negligence. In a case from a year ago a party tried to take matters a stage further by looking for payment for costs arising from its own breach.
A party tried to take matters further by looking for payment for costs arising from its own breach. A pretty good deal for the contract breaker you might think
A pretty good deal for the contract breaker you might think but perhaps not as bizarre as it sounds when considered in the context of the oil and gas industry and LOGIC, one of its standard forms of contract.
Transocean Drilling UK Limited vs Providence Resources PLC [2014] in the Commercial Court concerned delays that had arisen during a drilling contract for an oilfield off the south coast of Ireland. Transocean's rig broke down during the works. It claimed it should be paid a repair rate while the rig was being fixed because the contract stated this rate was to be recoverable in the event of any failure of equipment. This, it said, included even where the failure and cause of repair was Transocean's own breach/negligence.
Part of the argument put forward by Transocean was that this was the industry norm.
Oil and gas contracts have for many years operated under a well-established knock-for-knock regime (sometimes known as mutual hold harmless or the cruder "bury your own dead" indemnities) where each party agrees to bear responsibility for, and indemnify the other, in respect of damage to its own property; injury and/or death of its own personnel; and any consequential losses regardless of culpability or negligence.
For instance, the cost of damage to a rig caused by a fire started by a contractor would be borne by the operator of the rig and not the contractor who was ultimately responsible. This is often at odds with the position under construction contracts where liability and risk are generally allocated on the basis of who is at fault.
Oil and gas contracts have for many years operated under a well-established knock-for-knock regime
The reason for the difference is down to the unique environment in which contractors in the oil and gas market operate. It is generally accepted that contractors could not bear the loss of an entire rig with operators better placed to shoulder this. Allocation of fault can also be problematic as there tends to be more overlap between responsibilities of personnel working offshore, often making it difficult or impossible to determine whether an employee of the contractor or the operator was at fault. The view is taken that it is more efficient to have certainty of who pays than to apportion blame.
Transocean said that the repair rate operated on this principle – it was preferable for the parties to get on with repairing the rig rather than fighting about who was responsible for causing the downtime. Transocean argued that it was part of the deal struck by the parties and it wasn't as one-sided as it initially seemed because of a capped amount of recovery of such rates. Providence, as you might imagine, did not agree.
The court preferred Providence's position and adopted the traditional approach of interpreting this clause, as with exclusion clauses, restrictively on the basis that if Transocean were to be entitled to recover the costs of its own alleged negligence the clause should expressly state that.
This was the case even though the clause referred to any failure of equipment. There was nothing, the judge stated, in the wording of the clause which makes it clear that recovery includes in circumstances of Transocean breach.
The appeal in Transocean is due to be heard later this year. It will be interesting to see whether industry norms will prevail over the general approach to interpretation of such clauses.
Lindy Patterson QC is a partner and solicitor advocate in the construction team of CMS Cameron McKenna