Markets such as Greece are challenging but could prove very beneficial to SMEs in the long term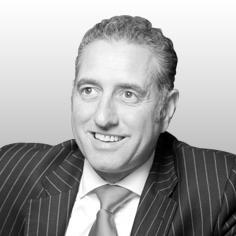 Greece's EU bailouts now total about €240bn. Its debt crisis of 2009 plunged the country into a sharp downturn. Many would consider a move into this market at the moment to be sheer madness. But despite its problems, Greece is relatively stable and in my view has a lot to attract SMEs with vision.
For example, before its crisis Greece had over 50 public private partnership (PPP) projects in its pipeline. They largely stalled, but sustained investment from the European Investment Bank, together with the replacement of local bank funding by the JESSICA holding fund, has unlocked the programme. In fact we are anticipating financial close this year on the first PPP since the crisis – on 14 school projects in the Attica region – where we are acting as lender's technical advisor and independent certifier.
For a market facing challenging times, there's kudos in the UK's construction heritage
In my experience there is a low cost to entering this market. Successful integration calls for local leadership, language, culture knowledge transfer and professional skills. Usually experienced resources are hard to come by, but periods of austerity and recession increase the availability of good people. A local office can be established quickly; with a small, adaptive team that's able to deliver projects efficiently. For a market facing challenging times, I also believe there's kudos in the UK's construction heritage. The integrity of the British way of working is highly prized abroad, so the transfer of knowledge and skills becomes a natural fit.
Counter-cyclical investments – such as ours in Greece – can generate several returns for those brave enough to make the move. Establishing oneself at a time of economic crisis means you can be well-positioned when the immediate market inevitably improves; stealing the march on later entrants. The branding and visibility also offers access to neighbouring markets – Greece as an example opens up opportunities in the Balkans and other areas of Europe and North Africa where the Greek PPP model is already recognised. Sectors and expertise that are not easily capitalised upon in the UK can also become available, for instance as a result of our presence in Greece we have won work in the petrochemical industry, a new sector for McBains Cooper.
Any counter-cyclical investment needs careful planning as these markets are not without their challenges. But for any SME with a long-term strategy, adversity throws up opportunity for growth. There are many benefits for SMEs prepared to put their money where their mouth is. Is it strategic or stupid? Only time will tell …
Michael Thirkettle is chief executive of McBains Cooper