David Bownass is sustainability director at WSP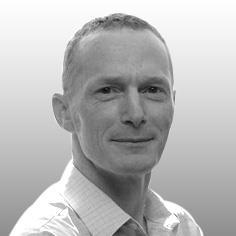 David has over 35 years' experience in energy infrastructure and the built environment. His early career was spent in building services engineering moving progressively into the management of large multi-disciplinary engineering projects. In recent years he has developed his interest in sustainability and energy; he manages the WSP Sustainable Buildings Group (SBG) and is sustainability director for the UK property and development business.
The SBG is a specialist team that works across the UK providing sustainability advice and while the work involves BREEAM and LEED activities the remit extends to a more holistic and varied interpretation of sustainable development within the built environment, focusing on the environmental but also drawing on the social and economic aspects of sustainability.
David's broader business role involves providing strategic sustainability leadership within the UK property and development business, managing multi-discipline masterplanning projects and enhancing WSP's sustainability profile in the external market. His understanding of the current and future sustainability agenda, particularly in the UK market, is highly valued.