A year on from architectural collective Assemble's Turner Prize win, we speak to Fran Edgerley about its groundbreaking Granby Workshop and the importance of community-led regeneration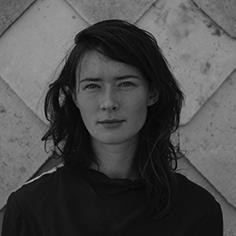 Regeneration and sustainability go hand-in-hand. Developing brownfield land, for example, instead of building on green belt, can minimise the impact on local wildlife, while reusing old factory buildings as homes or offices can help cut down on construction waste, minimising the environmental footprint of work.
But what of the social impact of new developments? How much attention is paid to the effect of regeneration on local people?
Too often, when an urban area is earmarked for redevelopment, the result is gentrification – displacing residents and dismantling communities that have existed in the neighbourhood for decades. Surely, if a regeneration project is to be truly sustainable, it needs to have a positive long-term impact on the environment and the people who live around it?
That's what Assemble set out to do when they embarked on the Granby Four Streets project working closely with the residents to breathe new life into derelict Victorian terraces in Toxteth, Liverpool.
Community-led regeneration
Granby Four Streets wasn't a typical regeneration project. It evolved out of more than two decades of work by local people to reclaim and rejuvenate their neighbourhood, after years of decline.
What had once been a bustling quarter of full of families living in solid Victorian terraced houses had become desolate in recent years. Buildings had been demolished to make way for developments that never manifested, and homes stood empty. Residents grouped together to turn things around, forming the Granby Four Streets Community Land Trust (CLT) to secure homes for renovation. They cleared weed-strewn streets and filled them with greenery, and revivified unloved walls and building fronts to create beautiful, colourful facades.
Assemble worked alongside the CLT, supporting them in transforming derelict houses into affordable homes. With Granby residents actively leading the regeneration, the project was sensitive to the needs of the local community. Houses were renovated with the intention of creating homes affordable even for young people in the area, and work was done to help local businesses benefit from the scheme. Assemble worked with local people to create bespoke furniture for the homes..
Keeping community spirit
Assemble established Granby Workshop, a new business making experimental products for the home, to build on the work that had been started in renovating the houses. It recognised that a healthy, active community needs more than just homes; it needs shared resources, networks and employment.
By manufacturing and selling homeware handmade by local people, as well as invited designers, the Workshop provides a crucial means of continuing to support the kind of hands-on activity that brought about the incredible transformation of the area.
From mantelpieces cast using brick and rubble construction waste to ceramic door handles smoke-fired in sawdust-filled barbecues, the workshop's products combine experimental design with a commitment to manufacturing sustainably and resourcefully.
All proceeds from selling the products go back into the workshop's development, creating a set of open- access facilities and supporting the ongoing community-led regeneration of the Granby neighbourhood.
On tour
The achievements of Granby Four Streets and the workshop show how construction projects can deliver high-quality, sustainable and affordable homes while integrating them into existing communities. They demonstrate how, by involving local residents in design from the ground up, everyone can benefit from the regeneration of our urban areas, rather than a select few.
That's the message that the Assemble and Granby Workshop team will be bringing to visitors at Ecobuild this year. At the installation in the Campus section of the exhibition, visitors will not only be able to see the Workshop's range of experimental handmade products for the home, they will be able to learn more about the story behind the Granby regeneration. There is also the opportunity to interact with the products, people and processes involved in the project.
The space will see printed fabric hung from above to form a textured enclosure, inside which a workshop set-up will allow Granby Workshop staff to work 'live', demonstrating how their products are made. In addition, visitors will be able to learn more about the clay firing process involved in the original Cairns Street renovations.
Fran Edgerley, Assemble
www.assemblestudio.co.uk
www.granbyworkshop.co.uk