Recent case law confirms the courts' approach to parties changing from one expert witness to another and whether the first opinion sought should be disclosed to the court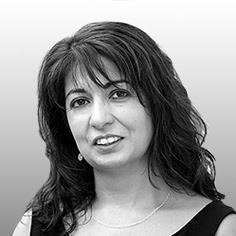 In last month's Case in Focus article the recent decision of Allen Tod Architecture Ltd (in liquidation) vs Capita Property and Infrastructure Ltd was discussed. This confirmed the robust stance the courts take when a party changes expert witness. The facts and decision are set out in that article. My firm, Beale & Company, acted for Capita in successfully obtaining disclosure of the first expert's reports.
The case drew attention again to the influence experts have in bringing or defending a claim. It is well established that evidence is required from an expert in the relevant field to support a professional negligence claim and without it a claim is liable to be struck out. However, the importance of choosing the right expert and at the right stage in the proceedings has been brought into focus again by the Allen Tod decision. It is clear that an expert's opinion, even at an early stage in the investigations, is disclosable should that party later want to change experts. This is because, although an expert is appointed by one party, his or her duty is to provide an opinion to the court to consider.
What is clear from the recent case law, culminating in the Allen Tod case, is that parties must understand if they receive a preliminary opinion from one expert but then get a report from another they may well have to disclose that preliminary opinion regardless of whether it was Part 35 compliant for the court or not. In a nutshell parties and experts must be conscious of the duties under CPR 35.3 regardless of whether they are instructed pre- or post- the issue of proceedings. CPR 35.3 provides: "(1) It is the duty of experts to help the court on matters within their expertise.(2) This duty overrides any obligation to the person from whom experts have received instructions or by whom they are paid."
Parties should take care in communications with experts. Experts equally should be wary as to the manner in which they express their opinion in correspondence with the parties and should ensure, where the opinion is preliminary or caveated, this is clearly expressed. This is not to say that parties cannot have legitimate reasons for changing experts but it is to stop parties from abusing this duty to the court through expert shopping that has led the courts to make decisions that require the disclosure of earlier experts' reports before allowing permission to call a new expert.
The issue bites when a party acknowledges it had an expert opinion from one source and then changes to another
In the recent case of Coyne vs Morgan & Anor (t/a Hillfield Home Improvement) [2016] the courts reconfirmed the duty of an expert to the court - it was held that "once the parties have engaged in a relevant pre-action protocol process, and an expert has prepared a report in the context of such process, that expert then owes a duty to the court irrespective of his instruction by one of the parties, and accordingly there is no justification for not disclosing such a report."
The real issue is, at what stage should a party engage an expert to commit his opinion to paper. Tactically obtaining expert opinion at an early stage is always useful – it can help to determine a party's position in any pre-action discussions and will mean a party is better prepared to bring or defend its case and assess risk.
Despite the recent case law there is no bar to a party obtaining preliminary opinions from different experts. The issue bites when a party acknowledges it had an expert opinion from one source and then changes to another. It follows that the commitment to a particular expert comes when a party openly acknowledges the identity of its expert to the other side or to the court. In this respect the Pre-Action Protocol for Construction and Engineering Disputes states that the names of any experts already instructed on whose evidence a party intends to rely should be disclosed in pre-action letters of claim and response.
If not disclosed pre-action, the first case management conference is a critical juncture for expert evidence as this is the first point at which a party must disclose the experts they intend to rely on – even then it can still be a reference to a field of expertise rather than a specific expert.
Parties need to consider at what stage and when they disclose the identity of their expert. In the Allen Tod case, their lawyers had included provision for their first expert's costs in their Precedent H cost budget for the court, together with the name of the firm, and it was through this entry that it was established the claimant had changed experts.
In due course we may adopt the approach taken in parts of Australia where a shadow expert (sometimes colloquially called the "dirty expert") is used. The premise is that shadow experts help parties and their legal advisors understand technical aspects of the case and to help frame the proper questions for the then "clean" or permitted expert to answer. The shadow expert's advice is protected by privilege in the normal course of events. It is only the clean expert's opinion that is disclosed. However, this would increase costs and may lead to a two tier expert system which would not sit comfortably with experts or clients. Nevertheless it is an interesting approach which has been used successfully in parts of Australia.
The important thing to remember is that an expert understands their duty is to the court, however early he or she is appointed, and that they are mindful of this in all communications be they pre- or post- action.
Sheena Sood leads the construction, engineering and infrastructure group at Beale & Company Solicitors. She acted for the defendant in Allen Tod Architecture Ltd (in liquidation) vs Capita Property and Infrastructure Ltd