Building has asked the three main parties to set out their commitments to construction. Here, John Healey on Labour's plans to put housing at the heart of change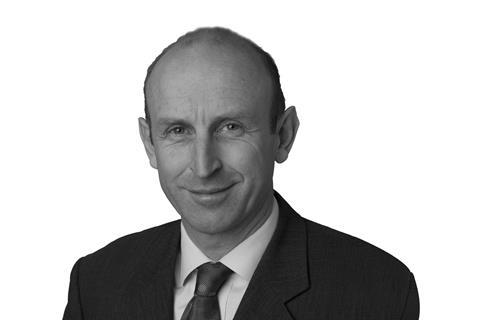 Housing is at the heart of the difference between the Conservatives and Labour at this election. The Conservative manifesto section on housing is a half-hearted defence of "business as usual" – there's no plan, no vision for change and no hope for the millions of people affected by the housing crisis.
This just won't wash when everyone knows someone hurt by the crisis: younger people unable to buy a first home, renters trapped in damp flats, families stuck on council waiting lists, leasehold homeowners hit by unfair fees, people who are homeless living and dying on our streets.
.
Labour will deliver a new social housebuilding programme of more than a million homes over a decade
In our election manifesto, we remind people that in 1945, Labour promised to "proceed with a housing programme with the maximum practical speed until every family in this island has a good standard of accommodation". In 2019, we promise to renew that pledge. Where the Conservatives have stepped back, Labour in government will step up to fund and deliver the homes that so many people need.
Since 2010, the Conservatives have slashed funding for new homes, refused to regulate for higher standards and given a free hand to commercial property developers. There are fewer new homes for social rent, a million more households stuck renting from a private landlord, 900,000 fewer young people owning a home and more than twice as many people sleeping on our streets.
Labour will do things differently. We will create a new Department for Housing and set up a English Sovereign Land Trust, with powers to buy land more cheaply for low-cost housing. We will use public land to build this, not sell it off to the highest bidder. Developers will face "use it or lose it" taxes on stalled housing developments.
There's no way to deliver the number and mix of homes the country needs without councils and housing associations doing much more, so Labour will deliver a new social housebuilding programme of more than a million homes over a decade, with council housing at its heart. By the end of the next parliament, we will be building at least 150,000 council and social homes a year, with 100,000 of these built by councils. This will be the biggest social housing programme since the 1960s and the biggest ramp-up in council housebuilding since the years immediately after the Second World War.
We'll give councils the powers and funding to buy back homes from private landlords, and fund a new Decent Homes programme to bring all council and housing association homes up to a good standard, alongside a retrofit scheme to make homes warmer, greener and less expensive to run.
After the horror of the Grenfell fire, we'll act with a £1bn Fire Safety Fund to fit sprinklers in all high-rise council and housing association tower blocks, and to enforce the replacement of dangerous cladding on all high-rise homes.
We'll also act to help first-time buyers. With house prices now eight times average incomes, and almost 900,000 fewer under-45 households owning their own home than in 2010, it's clear more needs to be done. Under the Conservatives, the number of new affordable homes to buy have fallen. We will build more low-cost homes reserved for first-time buyers in every area, including new discount homes with prices linked to local incomes, and reform Help to Buy to focus it on first-time buyers on ordinary incomes.
The medieval system of leasehold ownership is a problem for millions, so we commit to end the scandal of leasehold for those who have bought their home but don't feel like they own it. We'll end the sale of new leasehold properties, abolish unfair fees and conditions, and give leaseholders the right to buy their freehold at a price they can afford.
Under Labour, private renters will get new rights too, with controls on rent rises, open-ended tenancies and binding minimum standards. We'll introduce a "property MOT" to provide a clear, regular check on standards to deal with the one in four private rented properties that are cold, damp, in disrepair or unsafe.
To end the shame of people living and dying on our streets, we've made a manifesto commitment to end rough sleeping within five years, with a national plan driven by a prime minister-led taskforce, backed by 8,000 new homes reserved for rough sleepers.
We know these big plans will require more from the construction sector, but we're prepared to step up to back the industry to deliver. To tackle the skills shortage, we'll boost investment in life-long learning through a new National Education Service, and have pledged to fund more than 300,000 green apprenticeships, including in construction. We'll also invest to encourage new modern methods of construction capacity. Our social housebuilding programme provides a huge opportunity to kick-start this part of the industry, providing the funding certainty and delivery ambition needed to get it contributing at scale.
This is an ambitious plan that matches the scale of our housing crisis. I look forward to working with the construction sector to deliver it.
John Healey is shadow housing secretary for the Labour Party and parliamentary candidate for Wentworth and Dearne
>> Read: A letter to the construction industry from the Conservatives
>> Read: A letter to the construction industry from the Liberal Democrats
General election 2019: What are the main parties promising construction?