The London super sewer could be a costly mistake. Green infrastructure can provide much more sensible solutions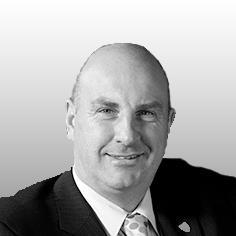 The chancellor is on a mission to cut government expenditure where and when he can, getting others – individual taxpayers, companies and investors – to fund projects themselves wherever possible. Government hasn't exactly made this clear, but it does seem that it's no longer driving everything green. Increasingly that's down to us, individual homeowners, businesses and industry.
Building London's 16-mile long super sewer is a clear example. With a price tag of £4.2bn it's eye wateringly expensive. Is it needed? Many say not, and critics are right to point out the estimated costs to the taxpayer for the ongoing maintenance and improvement of the sewer.
A study commissioned by Ofwat by Jacobs Babtie shows that a mixed solution combining different elements including Sustainable Urban Drainage Systems (SUDS) could be implemented for around 50% of the cost of the tunnel-only solution - a saving of £2.1bn.
It's too late to stop the super sewer project and save billions of pounds, but technology has moved on
Thames Water and the Government say London's Victorian sewers are overwhelmed. When excess water from heavy rains and storms pours into the sewers the system quickly hits capacity and combined raw sewage and rainwater discharges into the river and streets. The European Commission took the UK to the European Court over the frequency of these spillages and the court ruled against the UK in 2012.
This isn't a London problem, it's an urban problem. We've covered over so much of our urban spaces with roads, paving and concrete - all impermeable surfaces - that water can't drain away quickly via permeable surfaces such as gardens and fields.
It's too late to stop the super sewer project and save billions of pounds, but technology has moved on. The US City of Philadelphia for example has successfully adopted green infrastructure with living roofs and SUDS.
Dealing with water when and where it falls is a more cost-effective, naturally efficient option, starting with the roof. By capturing, retaining and releasing rainwater in a controlled fashion using living "green" roofs the volume of water run-off is reduced and there's less potential for contamination.
The government is handing responsibility for green initiatives to businesses and industry to drive, and that sounds a lot harder, but it may be a more certain, secure way forward. Either way, it's bye bye to the Green Deal, and hello to individual green initiatives and infrastructure such as living roofs and SUDS.
Andy Williamson is group managing director of IKO