The UK's commitment to cutting CO2 emissions means every renewable source of energy needs to be examined - including floor tiles that convert footsteps into kinetic energy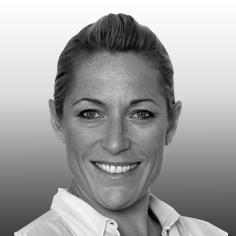 Energy demand in the UK is expected to grow by almost half over the next two decades. To meet that demand, we are faced with a seemingly impossible dilemma. The intensification of carbon intensive technologies such as coal and gas fired power stations, a return to nuclear power and/or substantial investment into a variety of cleaner renewable energy solutions.
While the cost of renewables may seem comparatively high at present, they will become more attractive when set against rising costs of climatic disruption both at home and abroad. And one thing is for sure: without a greater contribution of renewable energy to our grid mix (still only about 11% of total electricity generation in 2012), we are unlikely to meet our cross-party goal of reducing the UK's greenhouse gas emissions by 80% by 2050.
In view of this situation, it is not surprising that we are witnessing a spurt of innovation in engineering and technology solutions for the generation and storage of different types of energy. From harnessing wind and solar energy, to home-grown bio fuels and sourcing heat from the ground, the race is on to find new ways of diversifying our energy supply through decentralised and sustainable sources.
Considering parallel global trends of population growth and urbanisation, it seems sensible to aim for a technology that can harness energy from the power of human footsteps in populated urban areas
One solution that has rapidly gathered momentum in recent years is the harvesting of kinetic energy from footfall. Considering parallel global trends of population growth and urbanisation, it seems sensible to aim for a technology that can harness energy from the power of human footsteps in populated urban areas.
I first came across this when I met Laurence Kemball-Cook, the charismatic CEO of a small UK company called Pavegen, which develops and manufactures flooring technology that converts some of the kinetic energy in human footfall into renewable electricity. The tiles also contain wireless technology to transmit energy and footfall data to websites.
The cost of these flooring tiles is not yet competitive compared with standard flooring systems, and operational energy savings are relatively small, given the five to eight joules per step generated. But the added value that can be derived from engaging with users and communities is substantial.
The Pavegen technology has already been successfully installed at the London 2012 Olympics, the Schneider Electric Paris Marathon, and in a variety of other areas with heavy footfall such as walkways, retail centres, schools and transport hubs. To further add to its environmental credentials, Pavegen tiles are made using recycled materials including old truck tires, making them both eco-friendly and durable.
"Why would you specify an inert surface when you could choose a smart energy generating system like Pavegen?" says Kemball-Cook "It's all about achieving price parity with conventional flooring. In the last two years we've reduced the manufacturing costs of our smart flooring system by half and expect to do this again as we launch our next generation tile."
But this idea of harvesting energy from footsteps is not new. Indeed, piezoelectricity itself was first discovered in 1880s, whereby electric charge is created in certain solid materials when put under mechanical stress. There are a few other companies making similar products internationally - such as the US-based POWERleap, Soundpower Corp in Japan, Energy Floors in Netherlands whose products have been successfully trialled in walkways in Chicago, railway stations in Japan and dance floors across Europe, respectively.
While kinetic energy harvesting technology is never going to be the single point solution to our global energy crisis, it certainly has the potential to make a viable contribution to our urban energy needs. Unlike some other renewables, footfall harvesting offers an interactive solution to power generation, which educates users and encourages them to tangibly engage with the scale of the challenge we face. As we struggle to change mindsets and behaviours to achieve our carbon targets, this is a benefit which deserves serious attention.
Julie Hirigoyen is UK head of sustainability at Jones Lang LaSalle