Will Ed Davey show bold leadership by getting himself retrofitted? Can Sir Stuart Lipton succeed in un-demolishing the Euston Arch? And do we need to act now to stop the newts from taking over?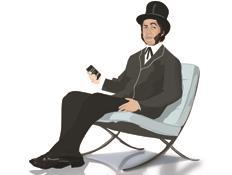 The hot air's sealed in …
Last week energy secretary Ed Davey braved the lions' den of online social network Mumsnet to take questions. There was some very informed quizzing on the Green Deal and it was heartening to see the politician putting his money where his mouth is. In response to questions about his own efforts to save energy he said: "Not enough - yet! I did replace my front door last year, which was leaking energy, and then we bought a new boiler two years ago. However - and this is the key point - I'm going to get Green Dealed!!" I assume this last turn of phrase doesn't mean Mr Davey will be covering himself in solid wall insulation.
Ripping yarn
Still unsure whether to take up the Green Deal, even after Mr Davey's impressive show of commitment to the cause? You could do worse than have a look at the "mythbuster" on the subject published by consumer website MoneySavingExpert.com. This comprehensive guide is fairly positive about the merits of the policy, particularly for homeowners who need significant upgrading done and can't afford the upfront costs. However, its sheer size is also rather telling about the complexity of the Green Deal. The mythbuster takes the form of a list of no less than 20 points covering almost 6,500 words. Anyone who can plough through all that surely deserves all the incentives the government can throw at them …
Second time lucky
Venerable quantity surveyor Northcroft - established in 1840 - lost its independence when it was bought out of administration by rival Capita Symonds with little fanfare last March. As the first anniversary of this deal approaches, I've learned Capita Symonds was rather lucky not to pay substantially more for the acquisition than it did. A source close to Northcroft tells me that, less than a year before the takeover, it received a multimillion-pound approach from Capita Symonds but the two companies failed to reach an agreement. The value of the eventual purchase has not been disclosed, but it is understood to have been substantially cheaper than the earlier mooted price.
Keep it real
Here's a solution if you're faced with a client lacking imagination. I hear fit-out firms have begun presenting their interior designs in "augmented reality" with the help of tablet computers. The technology allows the client to move around an existing space, point at specific areas and see on the screen what they will look like once they have been revamped. All very 2013. Let's hope the technology doesn't advance too much further - a properly virtual world would put us all out of a job.
The year of the newt
Is it me or are there a lot of newts about? I've noticed a lot of stories about construction jobs being held up by the protected amphibian species, including a £14m police headquarters in Durham, which can now finally be built by Kier thanks to various measures including the erection of a special fence agreed with Natural England to safeguard the beasts. I'm no zoologist but could the very wet weather we have been experiencing be responsible for higher-than-normal newt numbers? Answers on a postcard please!
Raisers of the lost arch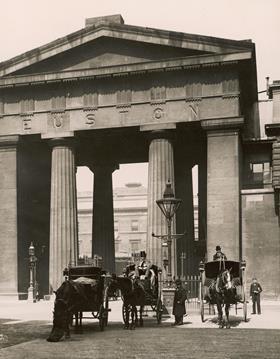 Sir Stuart Lipton has taken time out from scoping projects for his new development venture, Lipton Rogers, to join the campaign to rebuild the Euston Arch in north London. Lipton, best known for developing the City of London's Broadgate complex in the eighties, wrote to The Times to say rebuilding the arch - which was demolished in 1962 - would lift the nation's mood: "Celebrating Britain's achievements might also give us all more confidence in this otherwise depressing period." Are there other demolished buildings or monuments our readers would like to see rebuilt? I'm putting bids in for the South Bank's Skylon and the Crystal Palace. Let me know at hansom@ubm.com.