This week, Germany decides Britannia is cool, the place of Osama bin Laden's violent death toys with the idea of a theme park and a client goes ballistic in Bulgaria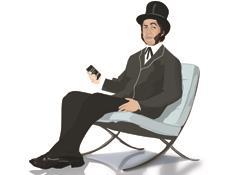 Tea GB is a winner
"Team GB" appears to be a very marketable brand at the moment, particularly after our successful hosting of the Olympics last summer. So it comes as no surprise that UK architect BuckleyGrayYeoman has picked up work designing very "British" stores for high street fashion chain Fred Perry in Germany. Apparently the Munich store features the same tiles as used on the London Underground, wall-mounted wooden tea trays, and counters lined with tea caddies so customers can enjoy a traditional beverage when queuing for the tills. Jolly good show, what ho!
Rock! Expertly
The latest instalment of the "[…] Rocks!" charity battle of the bands events was "Expertise Rocks!", featuring firms specialising in expert witness services (see Hansom, 25 January), which took place last week. Congratulations to overall winner Over the Hill (of Hill International). A prize of £5,000 will go to their chosen charity, the Lighthouse Trust, while the other bands each received £550 to give to their chosen charities. Special mentions should go to Driver Trett's band which, as predicted in this column, covered I Fought the Law, and Urban Flow's Gridlock which took the middle-aged pub-rocker vibe to its logical and rather loud conclusion, by kicking off proceedings with a rousing version of Deep Purple's Smoke on the Water.
BinLadenland mooted
Sometimes an event thrusts fame upon a place for all the wrong reasons. It's fair to say that the killing of Osama bin Laden in the Pakistani city of Abbottabad is an example of this. In an effort to develop a reputation for something else, the Abbottabad authorities have announced plans to build a theme park in the city. The region's tourism minister Syed Aqil Shah was forced to snub out suggestions there could be a grisly terrorist theme. "The
project has nothing to do with Osama bin Laden", he told reporters.
Snakes on a train
Anyone who's been woken by construction work knows how irritating it can be. Imagine how you'd feel if you were trying to hibernate in the path of the UK's largest live project, Crossrail. This was the fate facing two grass snakes discovered in the way of the rail project near Slough by Network Rail contractor Hochtief. But, I'm pleased to report, the slumbering serpents have been temporarily moved to a reptile centre in Newport to sit out the rest of the works. Crossrail's sustainability manager Mike da Silva said it was "good news" as "no-one likes being woken up halfway through a good snooze".
Business, Bulgarian style
You may think your clients are tough, but do they come to project meetings armed? An architect tells me that a few years ago he walked into his first meeting about a project with a Bulgarian client. Not only was the client there but the client's gun was placed ominously on the table. Evidence, perhaps, of an entirely different approach to "quality control". The meeting was, I am told, nervous but productive. When my friend asked if there might be problems with planning he was told, "No. I'm the head of planning here". Well at least it's more straightforward than back home.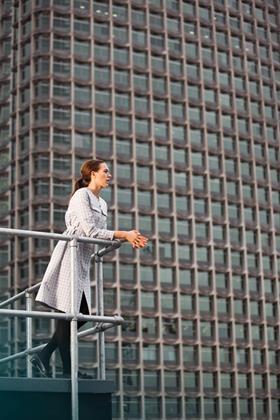 Brutalist blazer, anyone?
Many Londoners have a soft spot for Oxford Street's sixties brutalist Centre Point tower, but until now have been unable to show their appreciation in their daily garb. Well now - thanks to a collaboration between developer Almacantar and fashion designers Eley Kishimoto - they can. Almacantar, which is drawing up revised plans to revamp the tower and turn it into flats, said the range of coats is inspired by Centre Point's "iconic design and architectural flair". Will this catch on? Anyone fancy dressing up as the Shard, or the Gherkin, for that matter?