Tempus fugit, as Virgil said, or in other words, the clock is ticking, though in Big Ben's case, not for long, it seems - mind you, 5,000 years ago they only had the sun to go by (thank goodness, that's still going)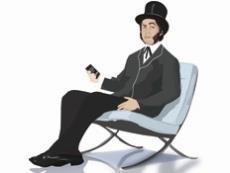 Zaha's whole in one
Crazy golfers will have the chance this September to experience one of Zaha Hadid's last-ever designs as part of a pop-up course planned for London's Trafalgar Square. Her design's trademark curves feature on a two-level hole and will snake between the lions on the square. Several high-profile designers and artists including Zaha, artist Mark Wallinger and fashion designer Sir Paul Smith were asked to create holes for the course. London Design Festival director Ben Evans said the course will be "poignant because of Zaha's death but I think what she's done is stunning […] this is an opportunity to celebrate and honour her".
Starting off on the wrong foot
Always thought you had what it takes to be a professional footballer but somehow managed to slip through the net? Well, now you've got a second chance, thanks to a van manufacturer who has teamed up with the Football League to offer site workers a chance to win a trial at a professional football club. Tradesmen who think they've got what it takes have until 12 June to upload videos of their nimble, pitch-perfect footwork to the Fiat Professional Tradesman Trials. No such opportunity is offered to women, presumably because the thought of a woman site worker who can play football makes the organisers' brains melt.
The Battle of Berkeley's House
A group of campaigners is battling to save a historic house even older than myself, which was bought by housebuilder Berkeley for £30m last year. Campaigners fear Berkeley is planning to turn Trent Park, in Cockfosters, London, into a gated housing scheme with retail space. Included in the £30m deal was 50 acres of surrounding parkland. Campaigners want the parkland left open to the public and a museum opened in the house, which has a fascinating history. Among other things, the grade-II listed house was requisitioned by the country's War Office in 1939 and used to spy on high-ranking Nazi officers during the Second World War.
Writing on the wall
More than 4,000 workers, designers and engineers who helped build the Shanghai Tower in China had their moment in the sun last week after they were all named in a wall of honour. The 60m-long wall next to the monolithic 128-storey tower – which is the second largest skyscraper in the world – was unveiled by the building's imaginatively named contractor, the Shanghai Tower Construction and Development Company, in honour of every worker employed on the project. Any chance of a wall of honour for 22 Bishopsgate?
A dig at Hinkley
Archaeologists digging up the ground at the site for Hinkley Point C have made a remarkable find after uncovering an ancient enclosure from the Bronze Age. The exact purpose of the enclosure is not known, but the archaeologists believe its shape and size suggest it had a ceremonial function as a meeting place. The dig, which is one of the most extensive excavations ever undertaken in the South-west, has revealed many clues about how people have lived and worked in Somerset over the past 5,000 years. Who knows, perhaps in the next 5,000 years EDF might finally make an investment decision on Hinkley.


Time stands still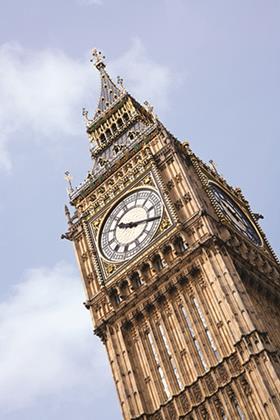 I'm glad to see Big Ben, designed by my good friend Edmund Buckett, is finally getting the TLC it deserves after 157 years of service. I've been told remedial works on the Great Clock - installed in April 1859 – will be carried out as the suspension spring on the pendulum needs replacing.
Apparently there are concerns over the pendulum's accuracy, which is hardly a surprise after a century and a half without repair.
The clock will be stopped and clad in scaffolding while works are carried out over the course of three years, starting next year.
That thing's nearly as old as me, you know.
Send any juicy industry gossip to hansom@ubm.com