This week, I am disappointed by a piece of Big Apple real estate, wave goodbye to Gavin Barwell for a little while and get some expert info on how to grow a garden bridge (hint: there are no plants involved)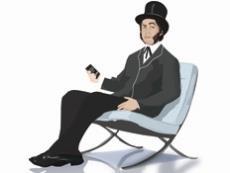 Eye-watering prices
The penthouse apartments at architect David Chipperfield's first residential scheme in New York are now on the market. The blurb for The Bryant in Manhattan tells me the "carefully considered interiors feature a statement Red Jasper marble fireplace, a windowed bath with hand-carved solid marble freestanding tub, and custom designed fumed oak millwork cabinetry with ergonomic pulls and soft-close drawers". I've always fancied a pied-à-terre across the Atlantic, so, tempted by the lavish decoration and picturing myself enjoying leisurely strolls in nearby Bryant Park, I took a look at how much a slice of Big Apple real estate would cost me. Unfortunately, at $16.3m for an apartment, I might have to settle for a less desirable part of town.
A disappearing housing minister?
The industry might not be seeing much of housing minister Gavin Barwell in the next few weeks. He will have bigger issues on his mind as he defends a 165-vote majority at his Croydon Central constituency. I'm tempted to say that come June 9 his political career could be where many shoved this February's housing white paper – in the bin.
Working title
I don't know about you but I do get mystified by the vast array of job titles out there now. I got an email last week and, blow me, there was yet another work appellation I'd never heard of. New York architect Montroy Andersen DeMarco – the blurb told me it was the 88th largest design and architecture firm in the US – has appointed Sara Agudelo as 'job captain'. If anybody can tell me what such a role involves, you may be lucky enough to make it into next week's column…
A garden bonfire
Magazine Private Eye, you may not be surprised to learn, is no fan of the Garden Bridge. Asked by a reader: "How do you grow a Garden Bridge?" the institution's gardening expert, Bob Flowerdew, offered some advice. "What you need first is a river which already has lots of bridges over it. The next thing you need is hundreds of millions of pounds. Now, this should be in cash and it should ideally be taxpayers' money." What next, Bob? "Then set fire to the money… When you've done that, burn some more money on top of it and some more money. You need to make sure the money is thoroughly burned, so there's no chance of it ever being spent on anything more useful."

A new lease of life
A sculpture created for the Festival of Britain in 1951 has been found after a drive by Historic England to track down lost pieces of public art. The Sunbathers, by Hungarian artist Peter Laszlo Peri, was presumed lost forever after the Festival on London's South Bank closed. But a couple visiting a Historic England exhibition at Somerset House recognised the sculpture from photos of missing art as one they had seen at The Clarendon Hotel in Blackheath, south-east London.
In the 1960s, the owner of The Clarendon bought the sculpture and laid the figures on a patio in the gardens. Historic England hopes to raise £15,000 via a crowdfunding campaign to help restore them to go on public display at the Southbank Centre this summer.
Send any juicy industry gossip to hansom@ubm.com