After a combination of spiralling house prices, rising rents, road works, and getting chucked out of meetings, we don't feel welcome anywhere this week. But, hang on … that igloo looks rather inviting …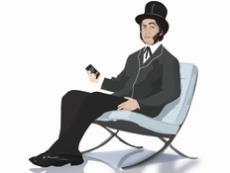 Out of sight
The importance of occupational health in construction is finally on most firms' radar, and so Building was pleased to attend the inaugural Construction Leadership Group summit on this topic in London last Thursday. Less pleasing was being turfed out of the room along with other journalists so that the assembled bosses – including chief execs of Balfour Beatty, Mace and Skanska - could have a "frank discussion" about occupational health in the industry. Transparency may be low on the agenda, but we nonetheless applaud the 150 leaders' pledge to tackle the causes of ill-health that was signed at the event. One man who was keen to practice what he preached there was Thames Tideway chief executive Andy Mitchell. He got his audience to stand up and chat midway through his speech, remarking: "You've been sat down and haven't said anything for two hours. Knowing most of you in this room, it must be killing you."
Out of town
Pity the younger generation - research has revealed that 25% of adults currently living at home with their parents do not expect to be able to buy their own home till they hit 35. The survey from the Consilium Strategic Land Fund has also found that 47,000 of those who have made it onto the property ladder since 2010 had to move 500 miles away to do so. Meanwhile 422,400 people plan to move abroad to buy their own home - well, who wouldn't prefer the Costa del Sol over Skegness.
Out of our price range
The Candy brothers are to blame for the latest trend taking over London's apartments, according to a report from Kay & Co. Flats are increasingly becoming more like luxury hotels due to the amount of amenities being bundled into these plush properties, according to the estate agent. The "One Hyde Park" effect has spread and there are now 4,000 apartments in 38 buildings with hotel amenities across the capital, creating a new prime
London market. Luckily for those of us who can manage life without a concierge service and can cater our own in-room dining these luxury developments are still clustered north-west of the river.
Out on the road again
Highways engineers are to force drivers to detour for nearly the same length as the Channel Tunnel to avoid works in Royal Wootton Bassett. The Wiltshire town granted royal patronage in 2011 for its role during military repatriation funeral processions will see its entire 300m high street closed for five days from 8 February for resurfacing works. The complete closure of the road will see a 30-mile detour created - you have been warned.
Out on the street if they don't cough up …
London's ridiculously inflated housing market has sparked a protest from students at University College London (UCL). More than 150 students at UCL are withholding around £250,000 of rent as they demand a 40% cut in rent, according to the Evening Standard. Protesters claim the average rent for a person at UCL has gone up by more than half since 2009, making even the cheapest rooms more expensive than student loan payments.
UCL says it is seeking a dialogue with the protesters and the university makes "every effort" to keep rents low.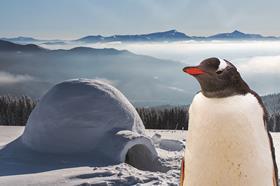 In from the cold
It may be cold outside in New York after Storm Jonas caused havoc on the eastern coast of the US, but one New Yorker has decided to make the most of it and build a rentable "boutique igloo". The ice house, located in a back garden in Brooklyn, was listed on Airbnb for $200 (£140) a night and featured an airbed and wireless internet access. Unfortunately it appears that the igloo built for two has not met Airbnb standards as the listing has been removed.