An underwater tennis court, a cycle rack installed as public art, a grade II-listed DIY nuclear bunker, and a Russian official who steals a 50km stretch of road - clearly a week for suspending disbelief …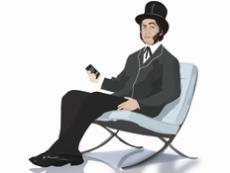 Nights in White City
My hacks hear that pesky celebrities are still trying to get into the BBC Television Centre and use its studios for night-time shenanigans, even though the famous former home of the Beeb's national television and radio news has been closed for more than two years. Developer Stanhope, which is transforming the west London site into a glamorous mixed-use scheme, has preserved one of the studios on the massive construction site for glitzy evening events. As a result, it has apparently been dogged by requests from BBC actors and presenters - including former Newsnight presenter Jeremy Paxman - hoping to hire the studio for parties, events or even just night-time drinking and reminiscing. It is not known if an on-air grilling is part of the experience.
Eat your heart out, Tracey Emin
Bike racks are apparently now "public art", according to Haringey council. A set of cycle hoops outside the London borough's Turnpike Lane station has drawn the ire of Twitter users as they have been installed so close together that bikes can't actually be locked to them. The installation was done as part of a multimillion-pound renovation of Wood Green funded by Transport for London, and part of the funds were intended to provide better bike parking facilities. However, in response to a resident's complaint, council officer Peter Watson has justified the expense by saying the bike racks were not installed for their normal purpose but as a piece of "public art". A likely story.
You cannot be serious!
Only in Dubai are you likely to hear "anyone for underwater tennis?" This is because the designs of Polish architect Krzysztof Kotala have moved a step closer to reality. He unveiled designs last year for the seven-arena carbon-glass domed Underwater Dubai Tennis Center located in the seabed off the coast of Dubai near the Burj al Arab hotel. And now he's revealed he's in talks with possible investors in the US to make the project a reality. I take it play won't be suspended when it rains, then?
One for the road
A senior prison official in Russia has been detained after being accused of stealing a 50km stretch of highway in the country's far-northern Komi region. Police allege Alexander Protopopov, acting deputy chief of Russia's prison service, oversaw the dismantling of the road and sold off its 7,000 reinforced concrete slabs for personal profit. According to an investigator's statement quoted by AFP news agency, the road was "dismantled and driven away" over the period of more than a year between 2014 and 2015. The concrete slabs were then used by a commercial company which also sold them on for a profit. Protopopov faces 10 years in jail if convicted.
Feeling flush
It seems public toilets are the latest must-have real estate in London after a former public toilet in Spitalfields went on the market for £1m. The 600ft2 underground loo is being marketed as a "charming and quirky premises" by property consultants Clarke and Lloyds. It had previously spent time as a nightclub called Public Life, but has stood empty since being closed down by Tower Hamlets council in 2012. The property is located on Commercial Street, in front of Hawksmoor's grade I-listed Christ Church, and opposite the shopping market. It's something for the wealthy to spend a penny on at least.

Bunker mentality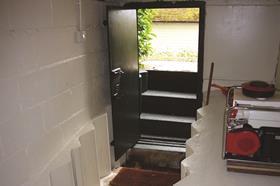 Possibly the strangest building to receive listing for some time got its moment of fame this week. A DIY nuclear bunker built at the height of the Cold War has received grade II listing from heritage minister Tracey Crouch, taking its place alongside such historic structures as the Preston Bus Station and the Barnsley Main Colliery. The one-storey shelter, built in 1982 in the owner's back garden, took six months to complete using mainly second-hand materials and at one point had carpeting and a spa bath. Experts decided to list the building due to its rarity, design and its historic importance in displaying the fear felt by the public at the time. Beauty, apparently, wasn't part of the criteria.

Send any juicy industry gossip to hansom@ubm.com