Baking infiltrates Building this week as a former Great British Bake Off contestant quizzes the Federation of Master Builders construction panel, and a Buckinghamshire brickmaker wins over a Japanese bakery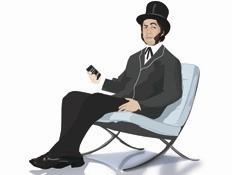 A royal disappointment
My sympathies go out to the Qatari royals, whose modest proposals for a 17-bedroom palace conversion in London's "up-and-coming" Regent's Park area appear to have hit a stumbling block. The £200m plans to knock together two Grade I-listed properties were – I am indebted to the Guardian for relaying - dealt a blow by a lowly planning officer, who insisted the loss of a housing unit made the scheme incompatible with Westminster City council's planning policy. Perhaps Barratt Homes could be contracted to rustle up something for the royals instead.
Sign of the times
A somewhat vulgar call has been made for a return to "bog standard" toilet signs to end the confusion associated with "trendier alternatives" in bars and restaurants. Research commissioned by retailer Ironmongery Direct suggests 60% of people have mistakenly walked into the wrong toilet because poor signage makes it unclear whether the facilities are for ladies or gents. And, what's more, fewer than 10% of those surveyed find offbeat signs "clever or funny". The retailer is campaigning for a return to "traditional" pictorial signs of the kind originallycreated by the Design Research Unit for British Rail in the sixties. And presumably it would like to sell them to us.
Flour power
Could his The Great British Bake Off fame have given builder Richard Burr thoughts of running for public office? The baking challenge show finalist was the first to quiz panellists at a pre-election debate at the House of Commons that was chaired by my editor, Sarah Richardson, and organised by the Federation of Master Builders. Burr, who is the fourth generation to be involved with north London family construction firm RH Burr, could prove a real hit with the voters. Not least because he could both plausibly portray himself as a man of the people and proclaim: "Let them eat cake!" without a sprinkling of irony.
Bricks abroad
News reaches me of a spike in demand for bespoke British building materials in far-flung Japan. Buckinghamshire-based heritage brickmaker H.G. Matthews has come to the attention of a bakery boss in the city of Toyohashi, who wanted an "authentic British style" for a shop restoration project. Apparently the "beauty of the bricks and unique colours and glazing" were what attracted Yoshiaki Amano to the firm's hand-made, wood-fired products, which were used for his Kon-Tiki bakery. Luckily for H.G. Matthews, Amano is clearly not aware of the joy of Greggs.
A golden opportunity
Hats off to Midas Construction for organising long-term building-site training placements for injured former Royal Marines in Devon and Cornwall. Its latest candidate is Gavin Bolger who was one of a group of Marines who fell victim to an improvised explosive device in Afghanistan in 2011. Bolger expressed an interest in retraining as a construction site manager and Midas arranged a placement for him through charity The C Group, which helps former Marines make the transition to civilian life after their careers have ended prematurely. He said: "I'm really keen to stay with Midas long-term, and hopefully once I am discharged from the Marines, there will be the chance of a paid job with the company."

Taking a dim view


Oxford is not the cheapest place to learn lessons, but if academics angry about the city's reviled Castle Mill student housing win a vote next week, the university could be in for an expensive property masterclass. The 12-block development obstructs the view of the Dreaming Spires from a popular viewpoint on Port Meadow, and was runner up in our sister magazine BD's Carbuncle Cup award for 2013's worst building. While Castle Mill is now in use, some staff want half its blocks to have their top floors removed to lessen impact on the skyline. Success in Wednesday's vote could give Oxford University a new £30m definition of "top-slicing" for its dictionaries.

Send any juicy industry gossip to hansom@ubm.com