Those whose sexual preferences lean towards concrete will be excited by this week's offerings - the rest of us will have to make do with more cerebral ruminations on the intersection between life, art and fog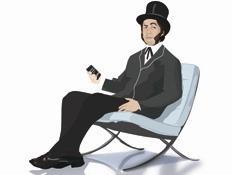 The snow must go on
Following the torrent of controversy surrounding FIFA's decision to award the 2022 World Cup to Qatar, there is great news for all of us who never tire of the very human trait of staring seemingly insurmountable obstacles squarely in the eye, and then choosing to ignore them. Beijing's bid to host the 2022 Winter Olympics is apparently progressing well despite the fact that the city averages fewer than 3mm of snow a year. The Chinese capital plans to pump hundreds of thousands of tonnes of water 50 miles to make artificial snow if its bid is successful. So inspired, Qatar will doubtless be bidding for the 2026 Winter Olympics, promising to turn sand dunes into ski slopes.
Found in translation
Tourist agency Visit Britain this week revealed an entertaining list of translations for some of the UK's most famous locations, based on suggestions by Chinese visitors. It translates The Shard as "Zhai Xing Ta", or "Star-Plucking Tower", while Brighton Pavilion becomes "George and John's Indian Palace". Savile Row, London's bespoke menswear capital, is rendered as "Gao Fu Shuai Zhi Lu", or "Tall Rich Handsome Street". According to Visit Britain, some 13,000 new names for UK buildings and attractions were suggested by Chinese social media users over the 10-week campaign.
Fifty shades of concrete
Can it be that the E.L. James novel, Fifty Shades of Grey, has a hidden meaning? That's the view of Evans Concrete Products. It thinks the infamous book contains subliminal references to… concrete. "Whether you are reading this in an office, at home or in a sex dungeon, there's a fairly good chance this humble, unsung substance is holding you up, so to speak," Evans says. "E.L. James was telling us to break out of our bondage chains and see there was more to concrete than dark grey motorway bridges," it continues. If the novel spoke to you in this way, and you have been stimulated by concrete and its many shades, then Evans Concrete Products would like to hear from you. And if you're planning to see the film, try not to get too excited if you spot any exposed concrete…
Love me brutal
As a swathe of iconic brutalist structures across the country succumb to the wrecking ball, it is ironic - if utterly predictable - that there should be a resurgence in interest in the movement. Nothing new for the Twentieth Century Society, of course, but it transpires that a Polish firm has begun selling cardboard cut-outs of five 1960s and 1970s London landmarks that enthusiasts can recreate in their own homes without the need for mini cement mixers. Zupagrafika's London set includes Balfron Tower, Space House, Robin Hood Gardens, The Aylesbury Estate and The Ledbury Estate. The 14cm structures are a sister set collection of Warsaw brutalist cut-outs and cost €4.50 each.
Don't miss the boat
The Construction Industry Dragon Boat Challenge returns in June, with two race meetings: in Salford Quays, Manchester on 3 June; and in West Reservoir, London on 25 June. Up to 40 crews will battle it out over the 200m race course at each location. No previous experience is required. The entry fee includes a minimum of three races, boats and equipment, plus a gourmet barbecue, entertainment and a donation to industry homeless charity CRASH. Sign up at: http://www.dragonboatfestivals.co.uk/building.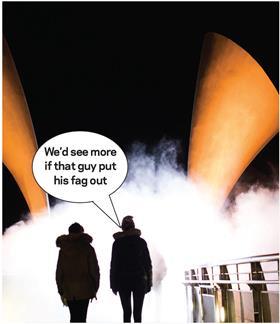 Bristol's pea souper
I have long believed the intersection between art and life to be clouded in mystery, but nowhere is there a better example of this than in Bristol. Japanese artist Fujiko Nakaya has created a "fog sculpture" to shroud Pero's Bridge in the city's Harbourside area in celebration of Bristol's status as European Green Capital. She explains that people love the feeling of walking through fog, and the "white darkness" of sensory disorientation it exposes them to. Her spectacular work - which can be seen until Sunday - requires water to be pumped through "micro-nozzles" at high pressure. In my day this kind of "art" thing just happened naturally - though the Clean Air Act of 1956 did get rid of the worst of it.
Send any juicy industry gossip to hansom@ubm.com