Poetry (of a kind) wins the day for WSP, placemaking finds its place (on the coffee table), Ken doll's private bits get a once over, Germany beats Argentina (again) and Didcot A power station is blown up out of all proportion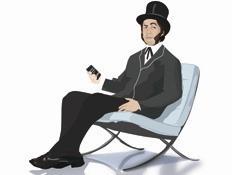 Refashioning life's lexicon
"Placemaking" has become an essential part of the development lexicon, referring to a holistic approach to development to enhance the social, health and cultural wellbeing of people who use it, rather than just financially enriching the backers. Scepticism abounds, however, with cynics saying the concept gets only lip service. Into this mix then comes the welcome publication of a book on the matter, Living in Wonderland: Urban development and placemaking, by Battersea Power Station Development Company head of design and (you guessed it) placemaking David Twohig. Twohig has travelled the world to document the best examples of placemaking over 200 pages. Available to order online and good for the coffee table, methinks.
Reinvesting our expertise
Property industry charity LandAid has launched a pro bono campaign to encourage property firms to commit at least 10 days of free professional advice to assist charities in managing their estates over the next 12 months. So far 16 companies - including Mace, Land Securities, LDA Design and John Robertson Architects – have signed up, equating to 1,350 hours and more than £120,000 worth of advice. LandAid is aiming to get a total of 40 companies offering £200,000 worth of advice. For more info or to sign up, visit www.landaid.org.
Reliving the pain
It was Germany vs Argentina all over again in the final of a property industry football tournament to celebrate the World Cup earlier this month, and just as in the real tournament, Germany won. The German team, made up of LaSalle Investment Management, triumphed in the charity tournament. However, in this particular grudge match, against Hermes Real Estate's Argentina, it had to be decided on penalties. So cruel! The event, organised by chartered surveyor CS2, raised £400 for LandAid.
Repurposing the past
The demolition of three cooling towers at Didcot A power station in Oxfordshire last Sunday caught the imagination of local residents, who thronged the streets to watch. The towers were considered a blight on the landscape, but architecture practice ADP reminded the world they had published proposals to save the towers and convert them into a water park with "some of the highest flumes in the world", a large multiplex cinema and a climbing wall respectively. Sadly I note their "fool proof" plan was published on 1 April, so I suspect their sorrow was not sincere.
Rewriting the rules of tendering (and verse)
WSP's building services division has had success on a tender by submitting a poem rather than a standard 200-word introduction. A novel approach! See what you think…
There was once a team of engineers,
Who worked at WSP,
They specialised in Building Services,
Including energy and sustainability.
A creative, forward thinking, innovative bunch,
They'll sketch and draw and think out of the box,
Good design is valued above all.
We've already studied the feasibility report,
And are fully aligned with your vision,
We understand the pros (and cons),
Of creating a product unlike the competition.
We'd welcome the chance to meet with you,
To discuss our proposal with you further,
An hour of your time to present our approach,
To impress with our knowledge and fervour.
Think you can write a better construction inspired poem? Email your verse to me at hansom@ubm.com.

New Model boyfriend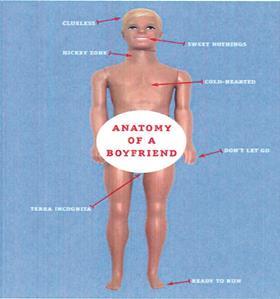 Building has taken delivery of analyst Building Value's view of the UK housebuilding sector for the second quarter of 2014. These quarterly updates could be quite dry, but tend to be enlivened by the wit of author Tony Williams. This quarter's offering features on its cover an annotated image of a Ken doll, riffing off a comment made by Labour MP Pat McFadden at a recent Treasury Select Committee hearing that the Bank of England was like an "unreliable boyfriend" on interest rate policy. The humorous annotations to this include "Clueless" (pointing to the head), the "Hickey Zone" (at the neck), and "Terra Incognita" (between the legs). We can't decide if we're impressed or perturbed.
Send any juicy industry gossip to hansom@ubm.com